We are nearing the end of the darkest month, February is nearly here. What's more, in a few days the bears come out of their caves. According to a Hungarian tradition, bears come out of their caves on the 2nd of February to check the weather: if it's sunny, they glimpse their shadow and get frightened, so they get back into their cave, which means that winter will last long. If it's cloudy, they don't have to hide, so spring will shortly arrive. In honour of this funny superstition please welcome Timothy the bear on this month's downloadable calendar. Timothy is a little bit of a feminin creature, but despite this (or perhaps precisely because of this) many people love him. Will you also befriend him?
If you subscribed to the newsletter, you'll get the printable version of this calendar soon. As a new feature, I made all 12 months of the year available in my Etsy, pop in if you like. :)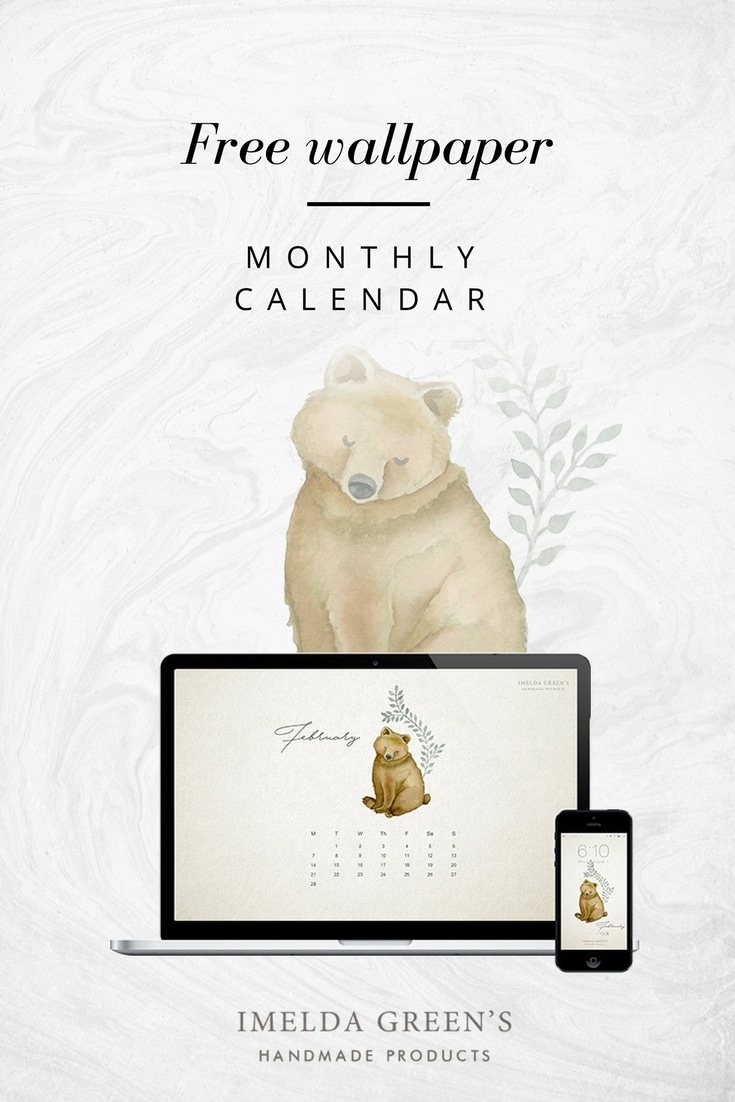 I have made this calendar in several sizes so you can use it from different sized screens as well as a smart phone. If you need a different size, please let me know in the comments below. I hope you enjoy this free download :)
Sizes: 1024×768 | 1280×720 | 1440×900 | 1920×1080 (smart phone)
---
Want new articles right in your inbox? Subscribe!
(Visited 41 times, 1 visits today)