Summer, water, swimming. What else could be on the June calendar, than a (semi)aquatic animal? Peter is a rather well-fed beaver, who doesn't give a damn about the approaching bikini season. I hope you don't either. :D But, joking aside, here is the free downloadable calendar for June!
If you've subscribed to the newsletter Peter will arrive in your inbox in A4 printable format on Friday. So it's not yet late to subscribe. :)
Till then, you can find the June calendar for the screens of your various gadgets down below.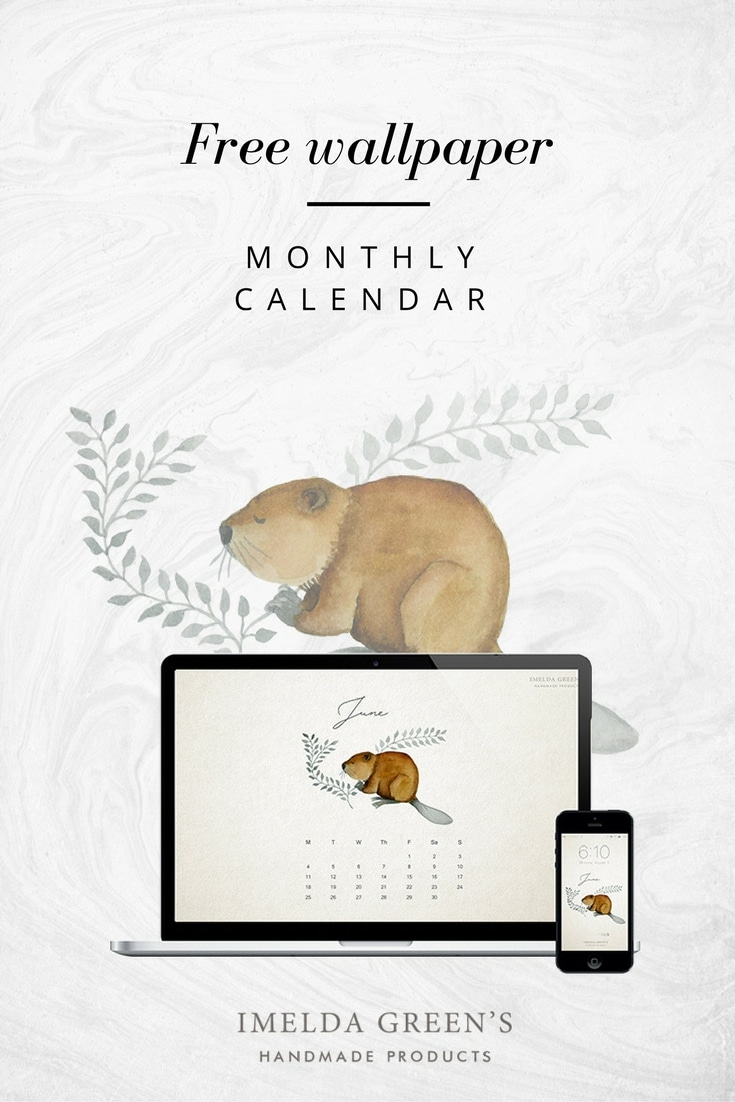 I have made this calendar in several sizes so you can use it from different sized screens as well as a smart phone. If you need a different size, please let me know in the comments below. I hope you enjoy this free download :)
Sizes: 1024×768 | 1280×720 | 1440×900 | 1920×1080 (latter for smart phone)
Want new articles right in your inbox? Subscribe!
(Visited 50 times, 1 visits today)