New medium #1 – Aniline paint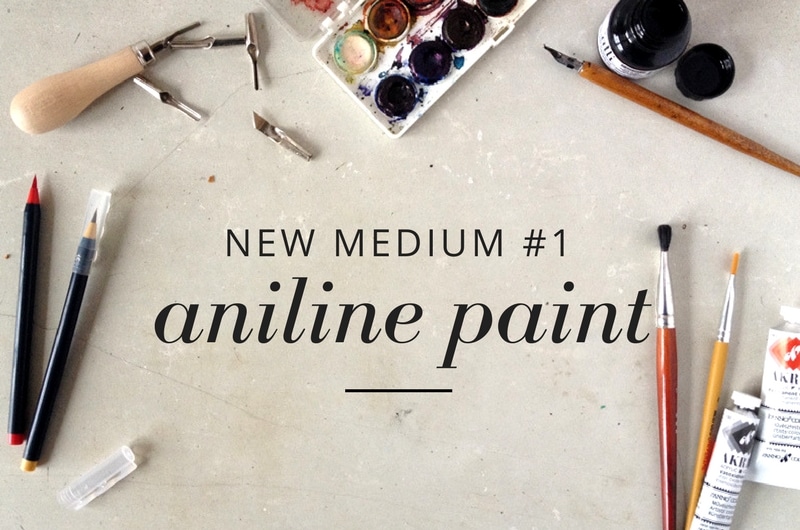 One of the conclusions I drew from the illustration workshop was that I've become a bit lazy: I am not experimenting enough with new techniques, I am happy in my bubble of watercolours. Of course, there is nothing wrong with dwelling deep in one medium and learning all the secrets but if you don't get out of your comfort zone you miss a lot of fun. So I've decided to start a new series on the blog: I'm going to try techniques that are new to me and tell you guys about my experiences.
Aniline paint and I go back a long way. It tricked me years ago, pretending to be aquarelle-paint. When I realised at last that I'd been painting with aniline for years I became so angry that I stuffed the set at the buttom of my drawers and only got it out a few weeks ago.
So what's this and how does it work?
Actually I'm cheating a bit, as aniline paint is not a completely new technique to me. It works very similar to plain watercolour paint, the only difference being that aniline paint has much brighter colours. So it is always worth trying the mixed colour on a scrap of paper before applying it to your artwork as it can cause some bad surprises but using it with plenty of water you can easily achieve nice pastel tones.
I use aniline paint in layers – just like watercolours. This means that when I paint on top of a patch previously painted, the bottom layer will be visible as well as that top. This can create some really nice effects (especially if the bottom layer is already dry when you paint on it), but if you are new to watercolours, you should experiment a bit with "wet on wet" and "wet on dry" techniques so you understand how watercolours work.
I always mix the colours of my 12-piece set as the original colours look like icecream, but these 12 colours are enough to mix the colours of the entire rainbow. Aniline paint applied on paper is darker than watercolour by nature, but when I want to reach really dark surfaces I prefer to put several layers on top of each other instead of adding black. White paint actually does not exist when it comes to watercolours or aniline, if you need light surfaces you need to use the white of the paper – meaning you mix the paint with a lot of water. It is good if you have a general image of the finished piece in your head so you can paint starting with the lighter areas and then gradually darken some parts by adding extra layers.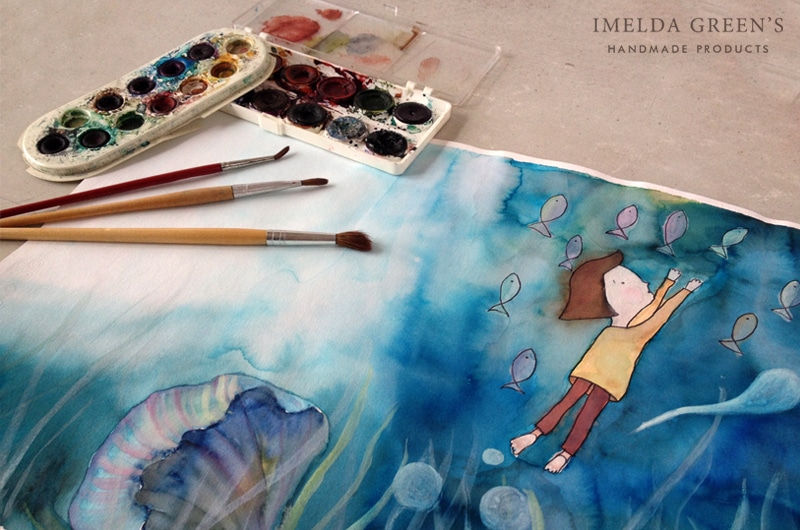 Painting with aniline requires using plenty of water so you should always use watercolour paper previously stuck on your desk or drawing board (if you skip this step, your finished piece will probably curl up). To stick the paper onto my work surface I usually use simple cello tape or Tesa, which can be easily removed once the painting is completely dry.
---
Have you read this?
9 essential art supplies a thrifty beginner needs
Behind the scenes #3 – A visit to the art school

---
Supplies you need
Equipment for aniline painting is not particularly expensive or difficult to come by. You should be able to find all of these supplies in your local stationery shop.
aniline paint (I use the brand ICO)

brushes

watercolour paper
cello tape or Tesa to fix the paper
How much time does it take?
Exactly the same as watercolours, so you can create something quite amazing in half an hour. If you paint "wet on dry" you need the bottom layers to dry first, which can add to the time, but you can quicken the process with a hairdryer.
The verdict
Aniline remains a favourite as I can create really cheerful pictures with its bright colours. For example when I paint a night sky I much prefer choosing aniline instead of watercolours because the result is a lot more exciting. However, when I paint something other than children's illustration I take good care to use a lot of water so I get more of a pastel-effect.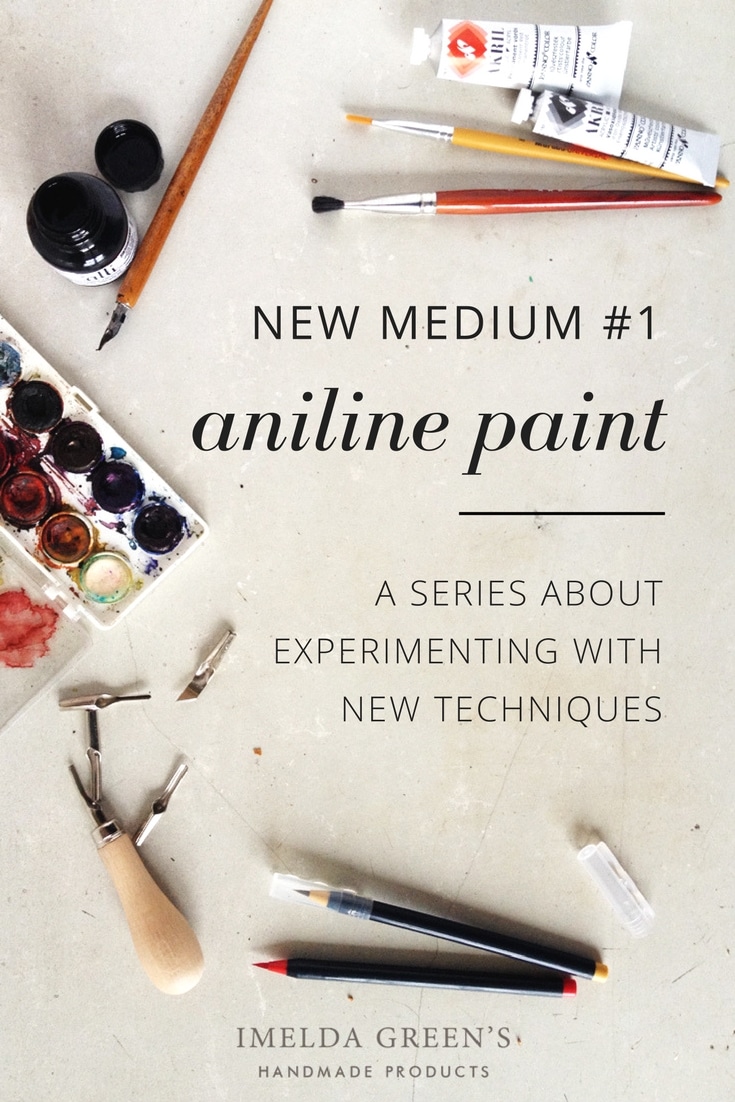 ---