March downloadable calendars
Finally March is nearly here. The end of winter is always a little difficult for me, so there weren't too many blogposts in February, but no month can start without a downloadable calendar, so here is the new one for March. This month it will be Ginger, the rabbit, who will remind you that Easter comes early this year.
If you are subscribed to my newsletter I'll send you a printable version of this calendar too. The newsletter comes this Friday, so stay tuned and subscribe if you haven't done already. Down here you can download the March calendar for the screens of different gadgets and it's still not late to get the entire Forest Animals calendar for 2018, which is available in my Etsy. Pop in if you like!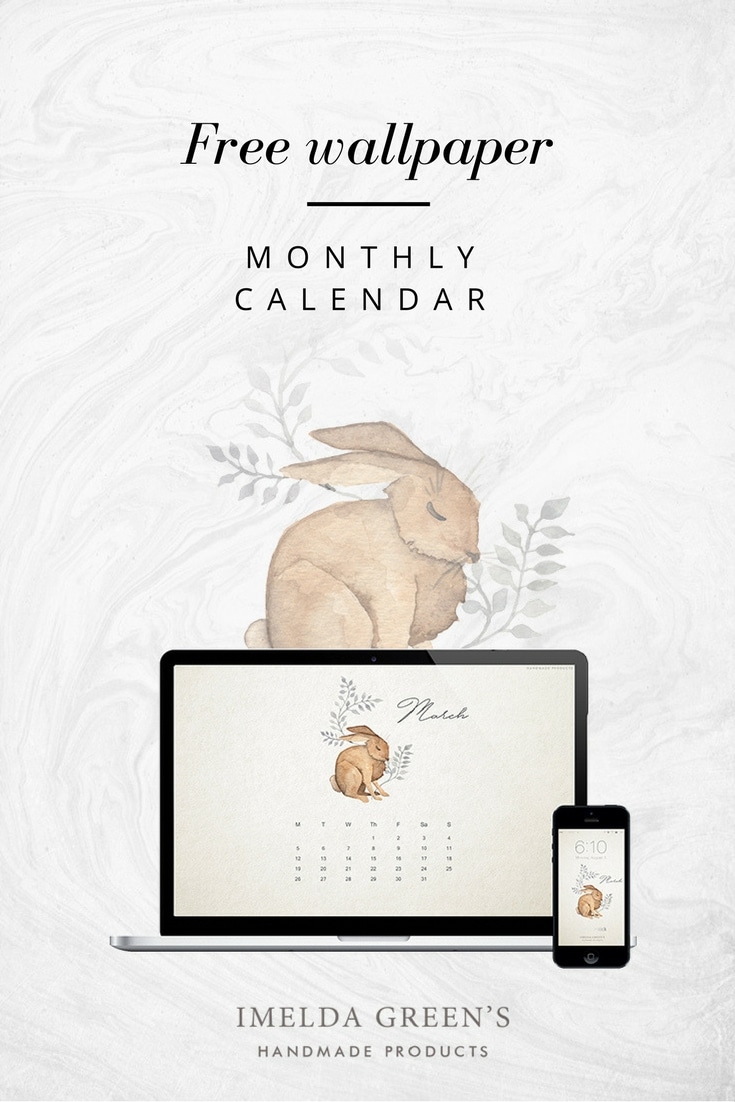 I have made this calendar in several sizes so you can use it from different sized screens as well as a smart phone. If you need a different size, please let me know in the comments below. I hope you enjoy this free download :)
Sizes: 1024×768 | 1280×720 | 1440×900 | 1920×1080 (smart phone)