May downloadable calendars
Summer has arrived in Hungary – not officially perhaps, but the weather thinks so anyway. I can't say I'm particularly happy about this, I would rather spend May in the comfortably cool Canada, so on this month's calendar I put a forest animal native to North America, the racoon. Our racoon answers the name of Eric, and hopes very much that you'll download him to one of your gadgets.
To all newsletter subscribers Eric will arrive in A4 printable format too, so if you haven't joined the community yet, now is the time – until Friday, that is, when the newsletter is out. Down below you can download the May calendar for the screens of your various gadgets.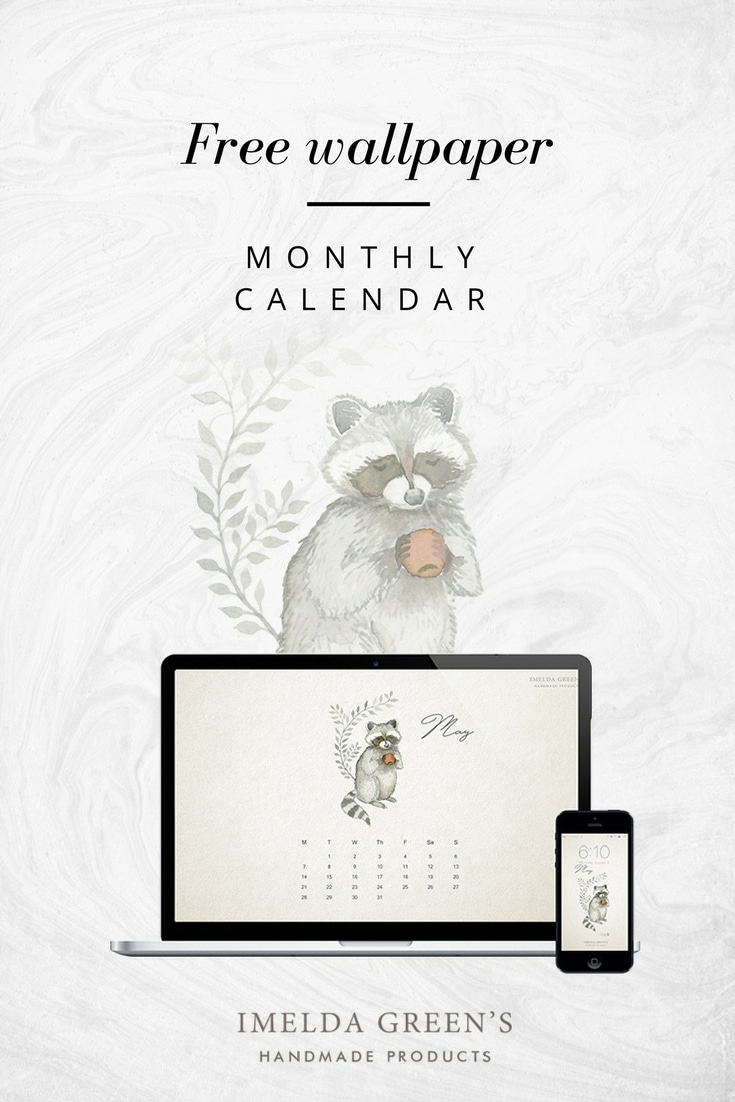 I have made this calendar in several sizes so you can use it from different sized screens as well as a smart phone. If you need a different size, please let me know in the comments below. I hope you enjoy this free download :)
Sizes: 1024×768 | 1280×720 | 1440×900 | 1920×1080 (latter for smart phone)