July downloadable calendars
It is nearly July, so here's a new forest animal to decorate your screen for another month: in July it is Elisa, the hedgehog girl. I have just met Elisa the other night, she ran across the road – luckily she reached the other side without harm and ran into a neighbouring garden. Take care of hedgehogs while you drive!
If you've already signed up to the newsletter, I'll send along Elisa in A4 printable format on Friday with some other interesting goodies. If you haven't subscribed yet, you are still not late. Please feel welcome to the community!
Until then, you can find the July calendar for the screens of your various gadgets down below.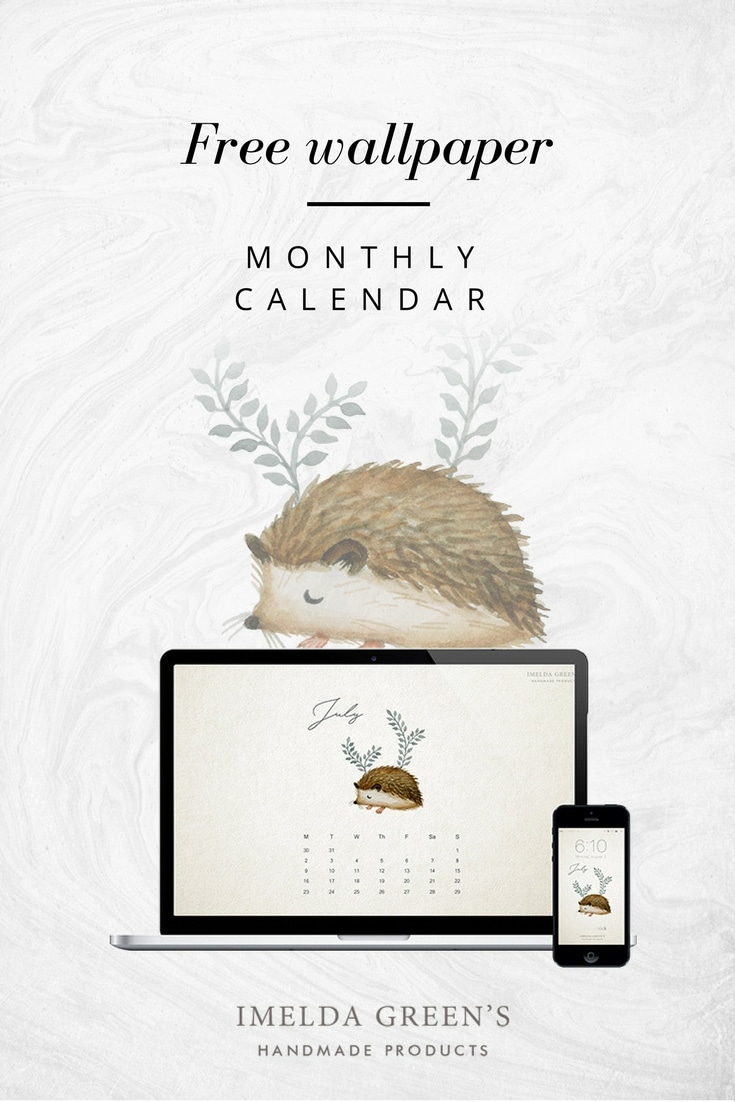 I have made this calendar in several sizes so you can use it from different sized screens as well as a smart phone. If you need a different size, please let me know in the comments below. I hope you enjoy this free download :)
Sizes: 1024×768 | 1280×720 | 1440×900 | 1920×1080 (latter for smart phone)