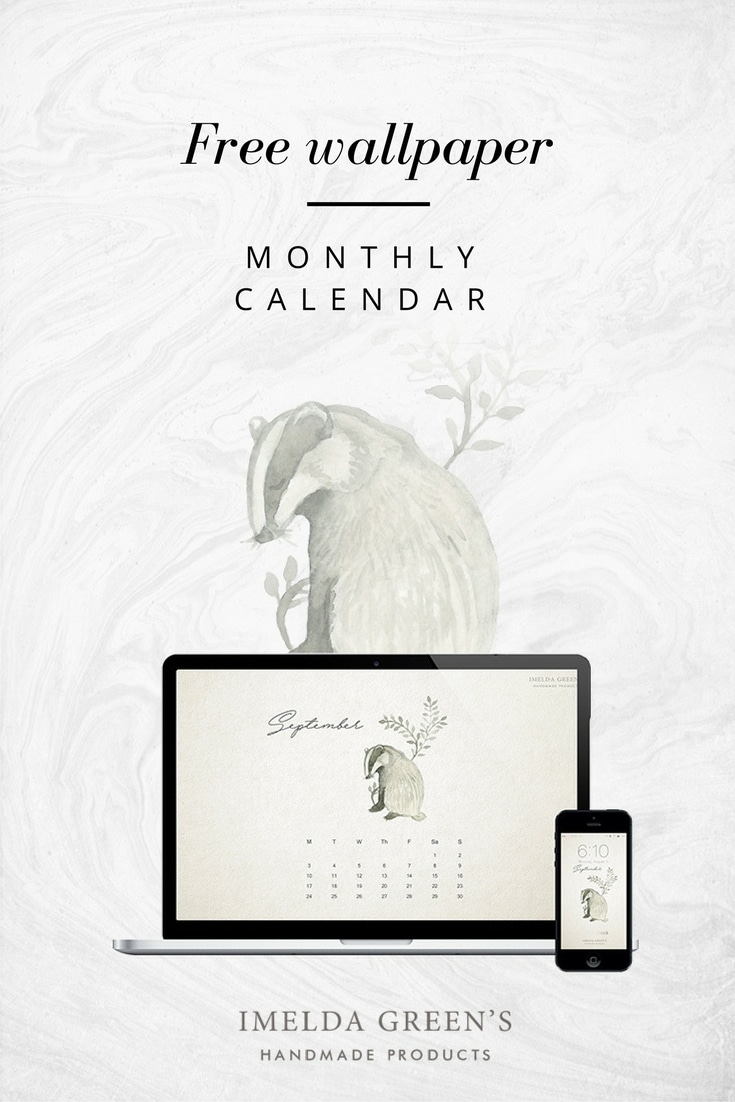 September downloadable calendars
I'm a little late, as September is already here and there has been no downloadable calendar. Sometimes I feel I say this too often, but I've been buried under a mounting of tasks, plus I've been moving house. But I'm slowly starting to see the way up, and will resurface soon, continuing to blog. Would you like to read a post about what I did this summer?
Until then, let me introduce Emily, the little badger girl, who is posing on the September downloadable calendars. Of course my newsletter is late as well, but if you're signed up, I'll send Emily along in A4 printable format by the end of this week. If you haven't yet signed up, now is a great chance.
---
I have made this calendar in several sizes so you can use it from different sized screens as well as a smart phone. If you need a different size, please let me know in the comments below. I hope you enjoy this free download :)
Sizes: 1024×768 | 1280×720 | 1440×900 | 1920×1080 (latter for smart phone)