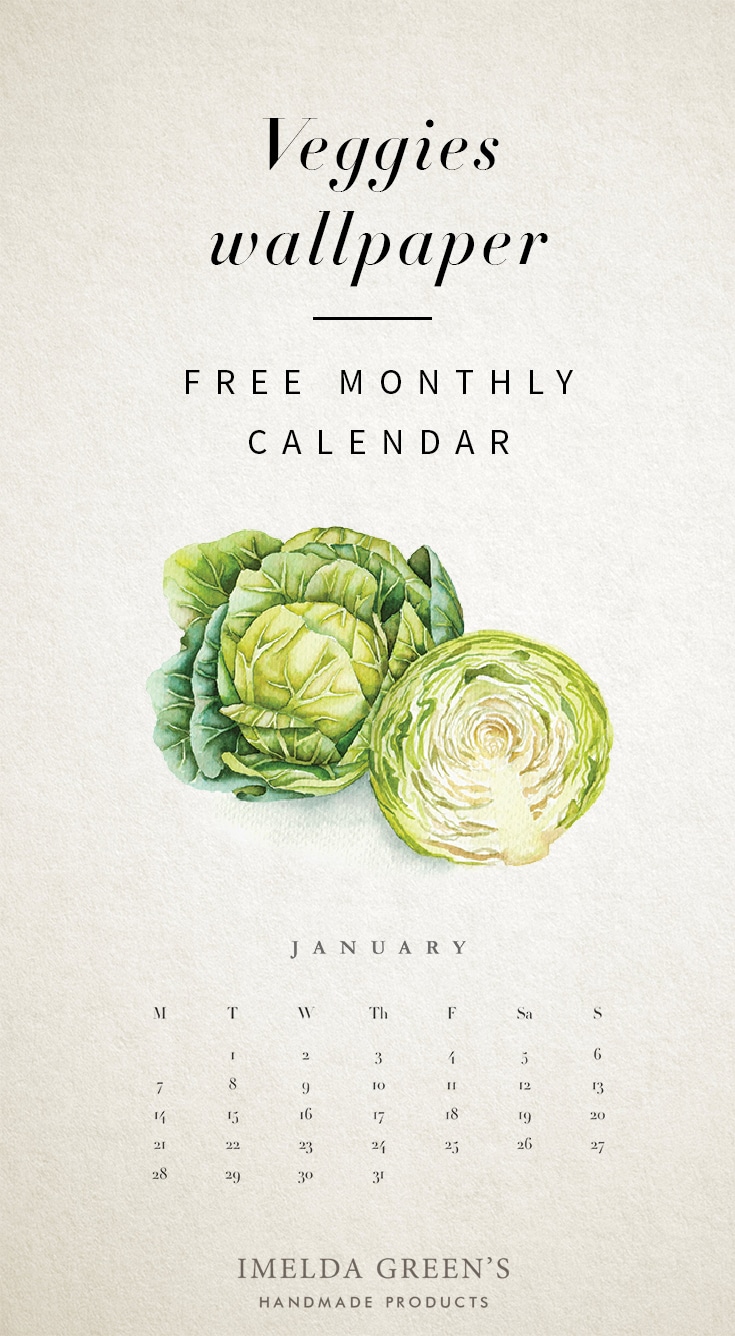 Downloadable calendars for 2019
Tomorrow it's 2019. I am not going to break the tradition of greeting every new month with a downloadable calendar, and this year it is going to be a veggie-themed one.
This piece of cabbage can decorate the screens of your gadgets if you download it. If you prefer to see this calendar on your wall, then take a look at my Etsy shop, where you can find the entire calendar in a  downloadable format (along with the Forest Animals and the Floral wreaths series), or subscribe to my newsletter: I'll send you a printable version at the beginning of every month.
---
The calendar is available in various sizes for all of your gadgets with different sized screens. I will share the smart phone calendar in my instagram stories as well. If you need a different size, please let me know in the comments below. I hope you enjoy this free download :)
Sizes: 1024×768 | 1280×720 | 1440×900 | 1920×1080 (latter for smart phone)