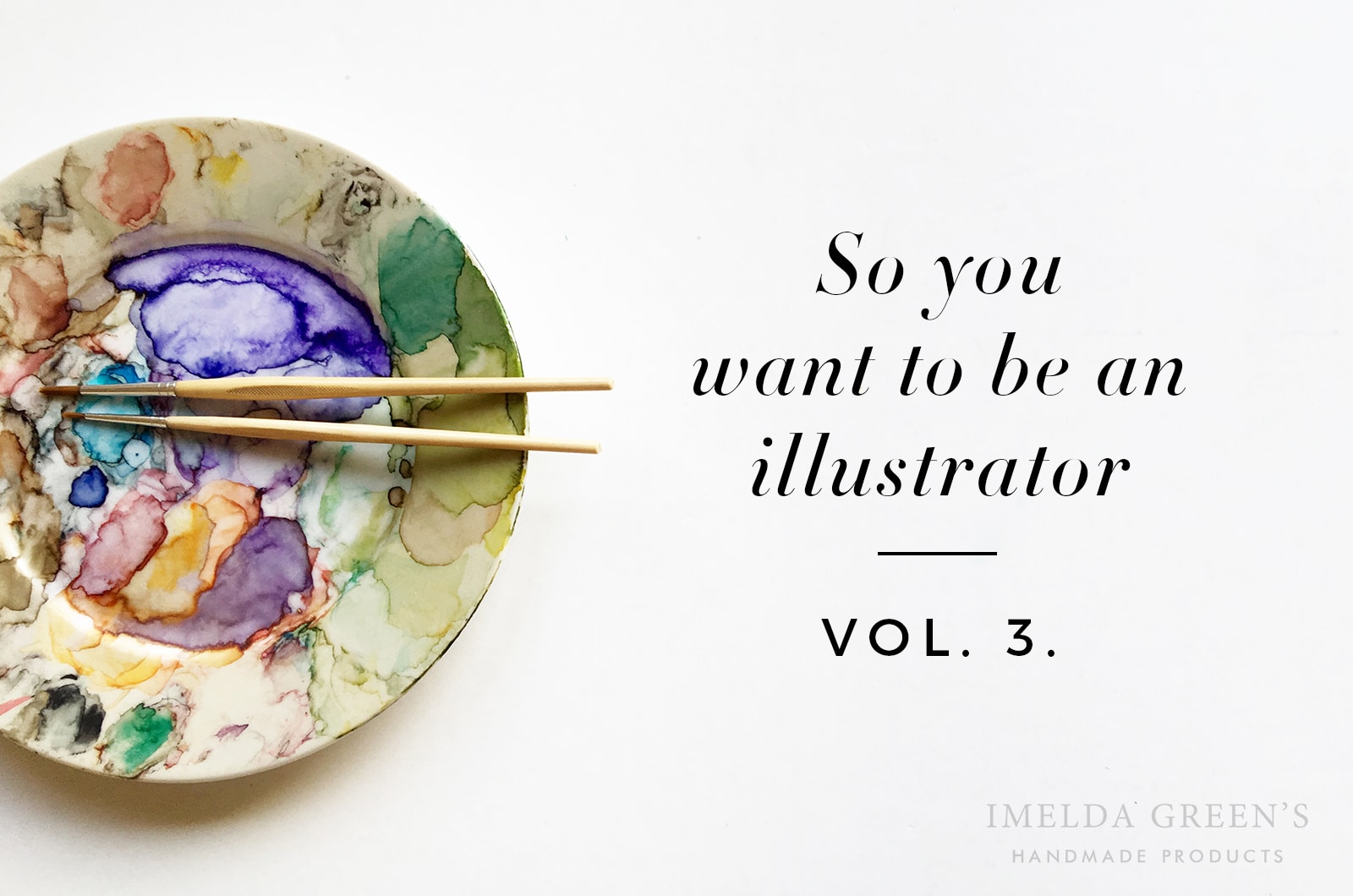 So you want to be an illustrator | Vol. 3 – Have multiple income sources!
Whether you are a freelancer or not, it has become cliché to repeat 'have multiple income sources!' This is obviously important for freelancers even more, especially in a field as oversaturated as illustration. Let's see what opportunities you have as an illustrator to provide a constant cash-flow. The first and most evident way is, of course,
Client work
Client work can come from book publishers, magazines, private individuals, etc. (We've discussed illustration specialization in the 1st part of this series). The workflow is very straightforward: a client asks you to create an illustration, which you execute. It can be an artwork created for personal use only (private comission) or to drive profit to the company who hired you (commercial comission). This is important information when you calculate your fees. Although there are exceptions, most illustrators lean heavily on client work as an income source.
Your own product
If you make a non-exclusive contract with your client (so you can use/sell your illustration yourself or to other clients) or have personal projects (highly recommended!), then you have the opportunity to create your own product-line. Of course, you don't have to turn your home into a giant store-room full of art prints – though this is also a possibility if the business thrives. :)
You can start selling your work on Etsy, which is a fantastic platform if you are not ready to invest in a webshop of your own. However, if you have a solid audience, that is an option worth considering, as Etsy will charge you for uploading products as well as percentage after every sale you make.
Both the above mentioned cases presume that you can afford a little investment in your products. If that is not the case, you can always try print-on-demand services like Society6 or RedBubble. These services allow you to upload your designs, create mock-ups of them on your chosen products (prints, mugs, phone cases, etc.) and they will create the products once they are ordered. They take care of all manufacturing and shipping costs as well as customer complaints, so you all you have to do is uploading and promotion. The only drawback is – apart from not having control over your product – that you only get a small percentage of the price. However, if you are good at promotion, you can generate passive income.
You can market your products offline as well as online. Take them to art fairs and conventions or give your products to relevant design shops to sell.
Licensing
It is possible that a company discovers a piece of artwork that you have already created, and decides to buy usage rights. The income you make through licensing will be influenced by the size of the company and the amount of times your illustration will be reprinted – so basically, how much profit your work will generate for the company.
Teaching
If you are particularly good at a certain technique, you should consider teaching. You can teach workshops or if you haven't got an audience yet, you can offer your services to the local art school. If you hate performing in front of people, you can try creating online courses. You can share video classes over on Skillshare or Udemy, where you get paid after every student. Admittedly, these websites can generate a lot of traffic, but the income you make/student is relatively small. If you have your own audience, you can think of self-hosting online classes, which will provide you with a higher income per student.
Content creation
If you are one of those illustrators present in social media, it's time to turn this to your advantage. Your followers might turn into custmers or clients, but if the numbers are high, you can operate as an influencer for relevant companies. You can create sponsored content, place an ad on our blog or youtube video, or participate in affiliate marketing programmes. In this case, you generate traffic to your business partner, and if your follower spends money on your partner's website, you'll get a percentage. Obviously, this can only generate income if you have a high number of followers, but if you succeed, this can also add to your passive income – which is always something you should maximize.
Crowd-funding
In most cases we talk about crowd funding when you collect money for a yet unfinished project. You need to convince your audience that it is worth investing money in you. However, the most used crowd-funding form among artists is Patreon – which refers back to content creation. On this platform, your followers can support you financially as patrons, and in return, they get services/extra content from you that are not available to the public. These can include physical products, an extra newsletter/month, behind the scenes pictures, and so on. Although it does need an investment of time and effort on your part, several artists make a considrable and predicatble income through Patreon, so it is worth your efforts if you have a decent amount of followers.
If you have anxiety over money – and plenty of freelancers tend to experience this – then you should keep at least 3-4 of the above-mentioned income sources active. I have had personal experience with all of them, except for crowd-funding, but I am still prone to financial anxiety. :) Perhaps with the exception of Patreon and a well-established webshop, there is little predictability in this field, so it is best to grab at every opportunity that passes your way.
If you have other ideas for income streams, please share them in the comments below. Have you tried any of them?
Previous parts of the article series:
Apart from personal experience, I have learned a lot from other creators. I would like to thank Holly Exley, Kendyll Hillegas and Holly Dunn for sharing their invaluable knowledge on their youtube channels.