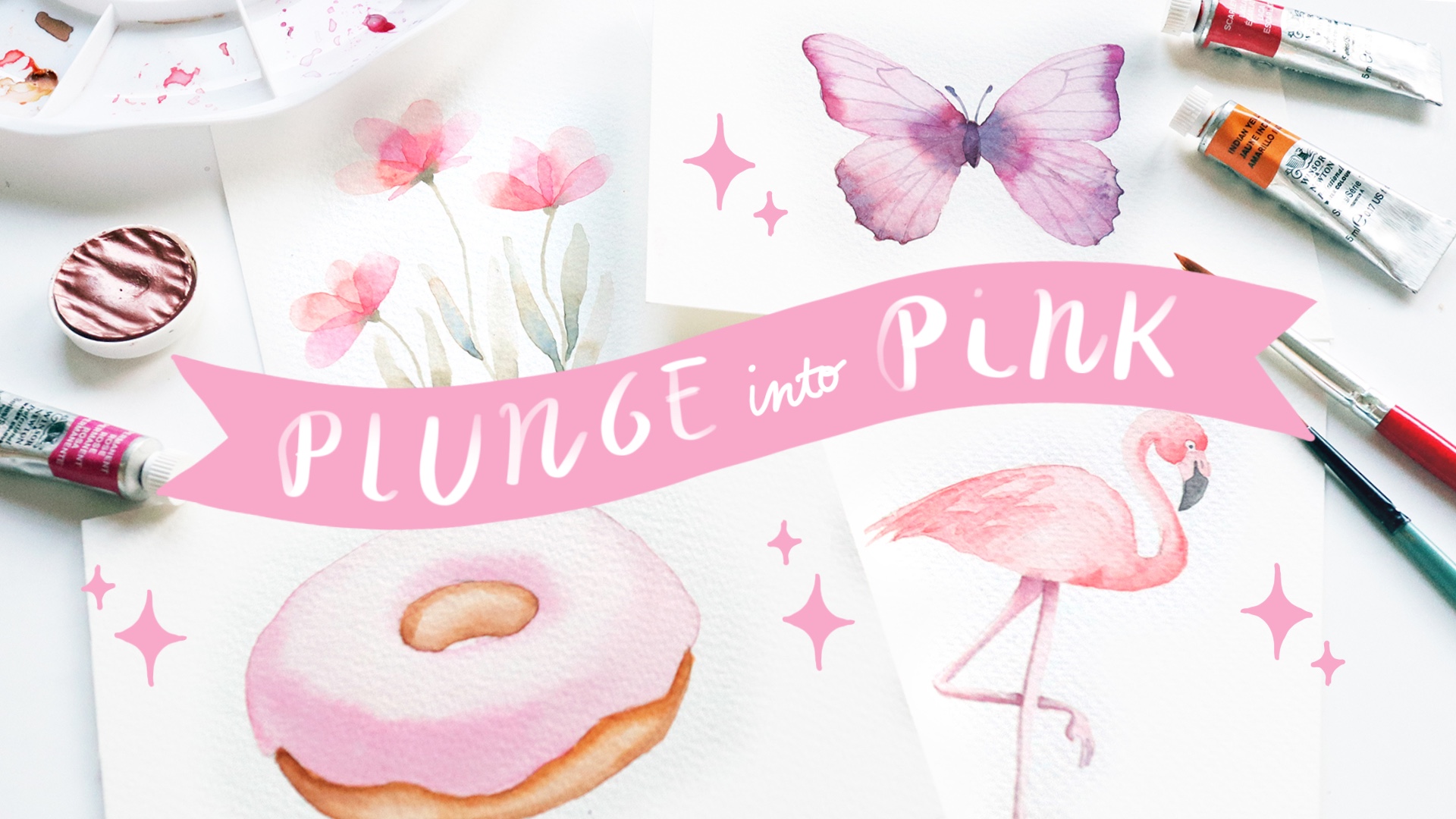 Plunge Into Pink | 4 watercolour projects
Pink is such a beautiful colour to work with, yet it can be tricky to create it in watercolour. Mixing white into it just won't work, so how the heck does one get to these flowy hues?
If this question has ever crossed your mind, I have some good news: I have finally decided to create a video course to back up my old pink mixing chart, in which we dive into the nitty-gritty of mixing pinks, and then practicing it on 4 different projects.
In this course I will teach you different methods of mixing pink with warm and cool reds. After that, you can join me in the painting demos in which we paint 4 projects, so you have plenty of opportunities to practice what you've learnt.
By the end of the class, you will not only be a confident pink mixer, but you'll also have 4 beautiful paintings and a lot more ideas as to how you could explore pink even further – because I am sharing 10 extra painting prompts at the very end.
If you are a lover of the colour pink, this class is a must for you. If you are still unsure, watch the trailer below!
How to apply?
This 45-minute course is available on Skillshare, just like my other courses.
What to know about Skillshare?
Skillshare is an online learning platform, with thousands of courses on various topics. By becoming a member, you have access to all of these.
You can register as a free or premium member. With the free plan, you have access to free courses as well as premium courses that the creator has chosen to share with you.
As a premium member, you have access to all classes on the platform. By registering a premium membership via this link you get 1 month of free trial as well as supporting me.
By registering, you are welcome to watch all my other courses on the platform. If you are ready, let's jump in it.