Repeat pattern challenge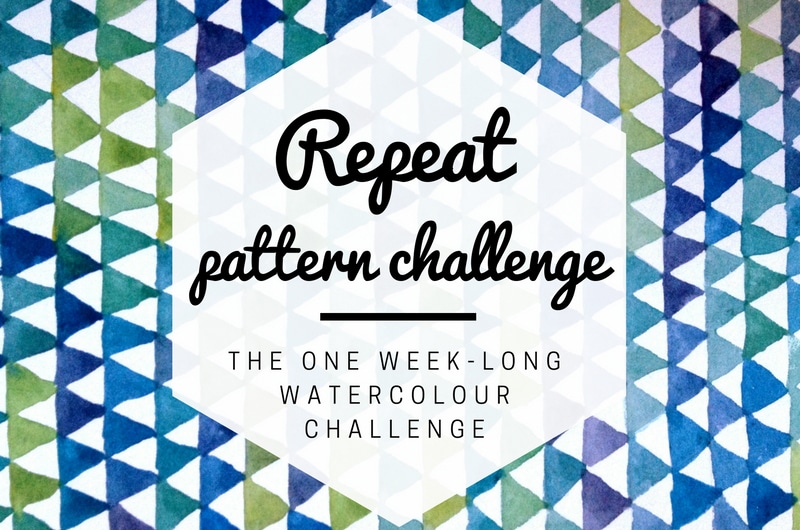 "I don't have time" is one of our favourite excuses for not being creative or do art. Actually I am just as guilty at this as everyone else, and as I've been going through a particularly lazy period I decided to do a little art challenge.
For one week I sat down with my sketchbook and brushes every single day to do a repeat pattern. Sometimes they were utterly simple, other times they needed more time to complete – but mainly I did what came naturally. Here are my experiences in the form of a visual (and verbal) diary.
Day #1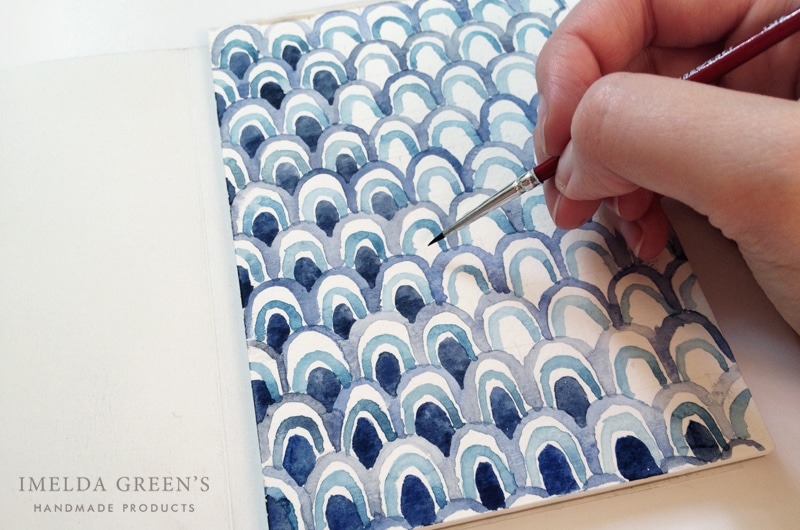 I'm fairly determined today, so I'm starting out with a more complex piece.
Time taken to complete: 45 mins
Day #2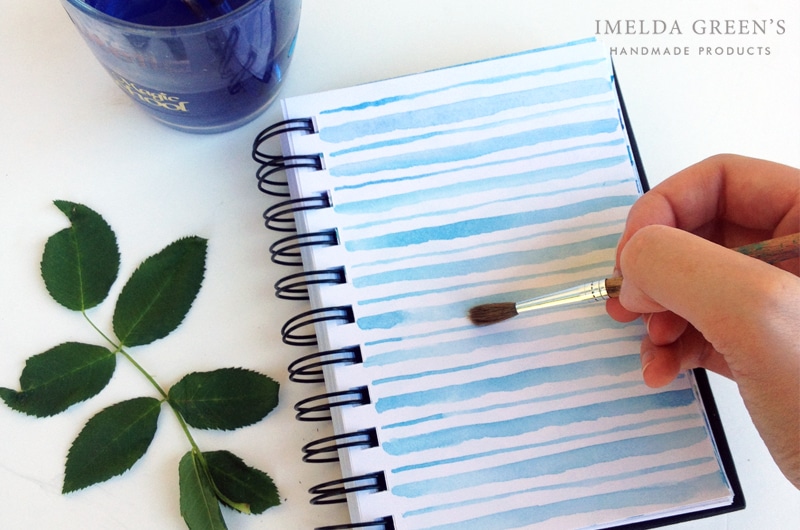 Absolutely no time today, so I'm only doing some lines. I should be a lot more spontaneous, but I can't help measuring the gaps between the lines initially – though I do the lines by free hand without the help of a ruler.
Time taken to complete: 10 mins
Day #3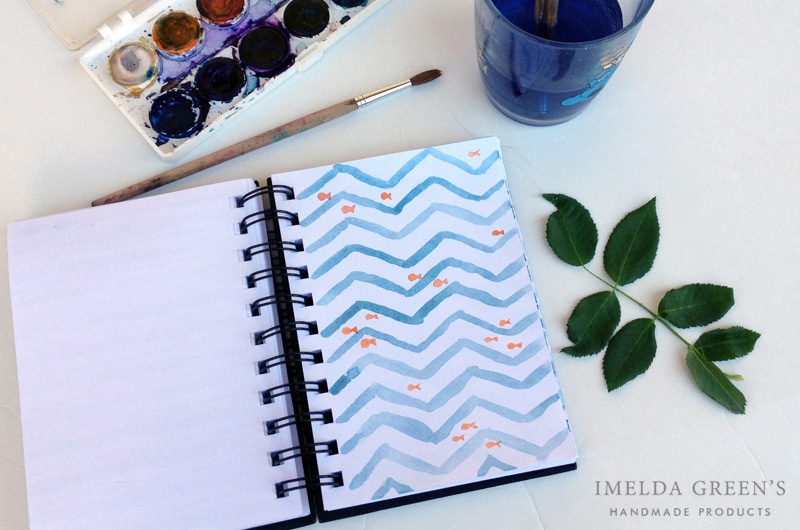 Not too much time again, so I'm going for something similar as the day before. Not simple lines though, it's getting boring. As I finish the waves I still find them a bit too simple, so I add some fish. Has a lovely summer atmosphere, I'm happy with the result.
Time taken to complete: 15 mins
Day #4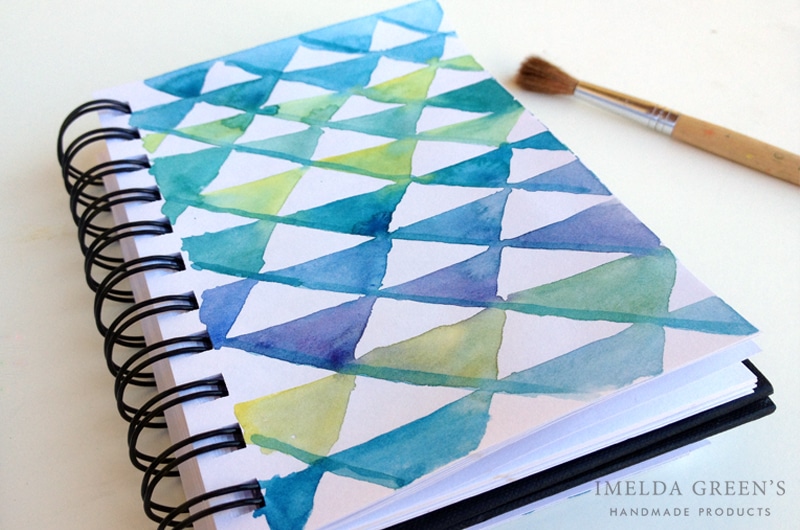 Aching to try triangles and I'm falling pretty much in love with the blue-ish palette. Time to be spontaneous, no measuring this time.
Time taken to complete: 15 mins
Day #5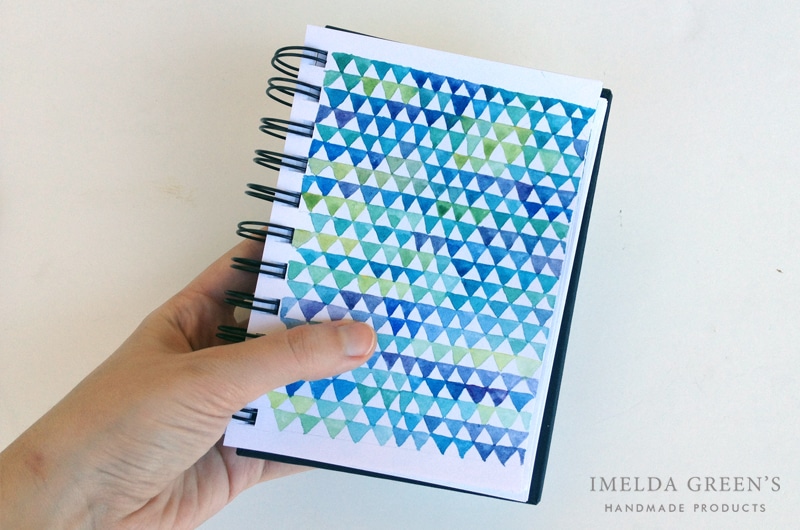 Okay, I'm not particularly happy with the previous day's triangles. The colour palette is great, but it is not organized at all. Plus, I'm starting to think about using these patterns for some digital artwork… hmm.. Time to try the triangles again, but on a smaller scale.
Time taken to complete: 45 mins
Day #6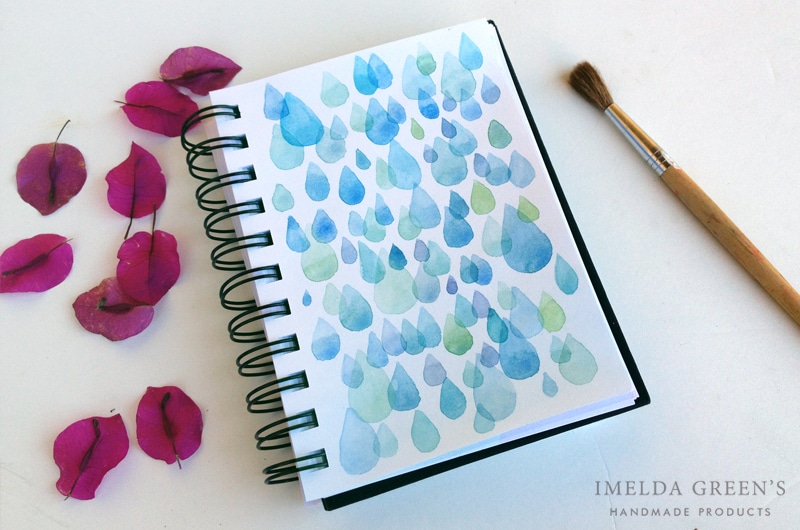 Now that I have settled for the blue-green palette, it looks like I won't be able to avoid the topic of water (especially that I've already done that on day #2). So now it's raindrops.
Time taken to complete: 30 mins
Day #7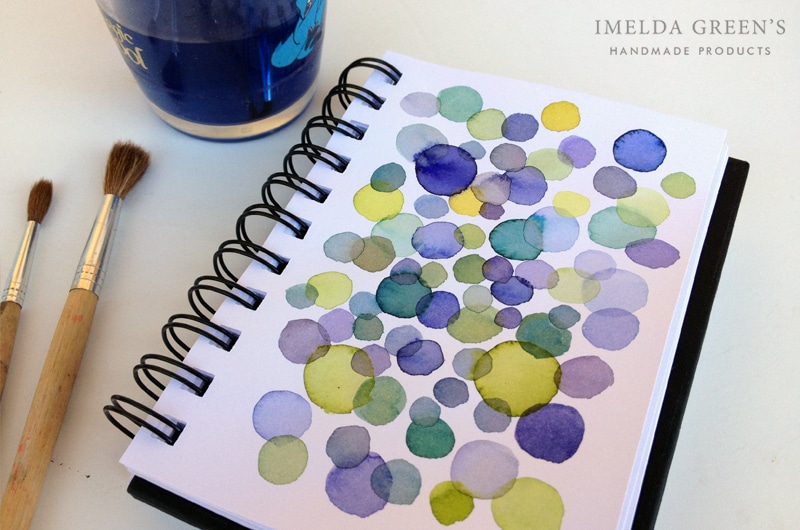 Back with my favourite topic of bubbles today. I couldn't leave them out..
Time taken to complete: 25 mins
What I learned from all this
Before this challenge I had usually done repeat patterns during long and boring meetings or times when I had to wait for something and wanted to spend the time. Even though they have always made me calm, I never thought of them as a form of art. Now my views have changed slightly – especially as I am planning to use them as prints (maybe some freebies for you guys?)
It may seem that 30-40 mins is a long time to complete an A6 sized artwork, but often it took this long only because the paint needed to dry. If you try a different medium, like a pen, it might work a lot more quickly. However, it certainly does NOT take that much time from your life to practice art and can be perfectly incorporated into a daily schedule.
If you want to participate in a collective challenge please sign up to my newsletter so I can let you know on time.
If you liked this article, please pin the image below!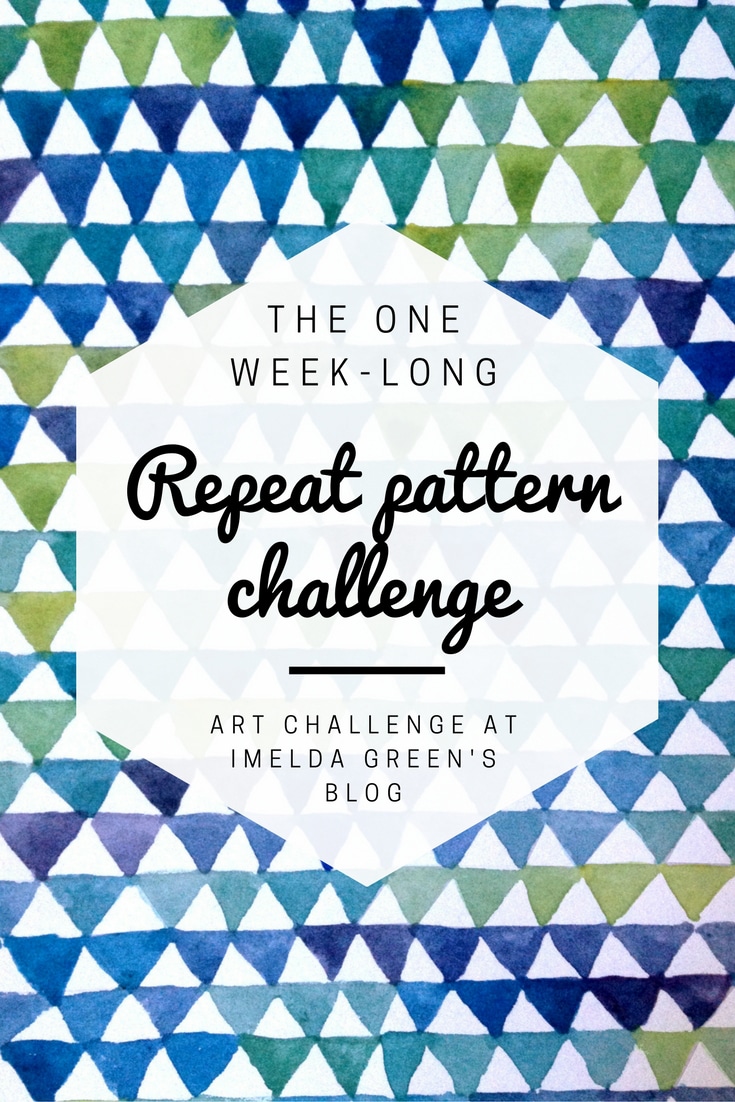 Liked what you saw? Pin it!