Hello October!
Here is October, the month of pumpkins! At last, mornings are chilly, nights are frosty but the autumn sun still warms nicely during the day. This is one of the most beautiful times of year, so I am presenting you with one of the most cheerful calendars I've ever created. The different shades of yellow will cheer you even if you are sitting in a neon-lit office on a rainy day. All you need to do isdownload it.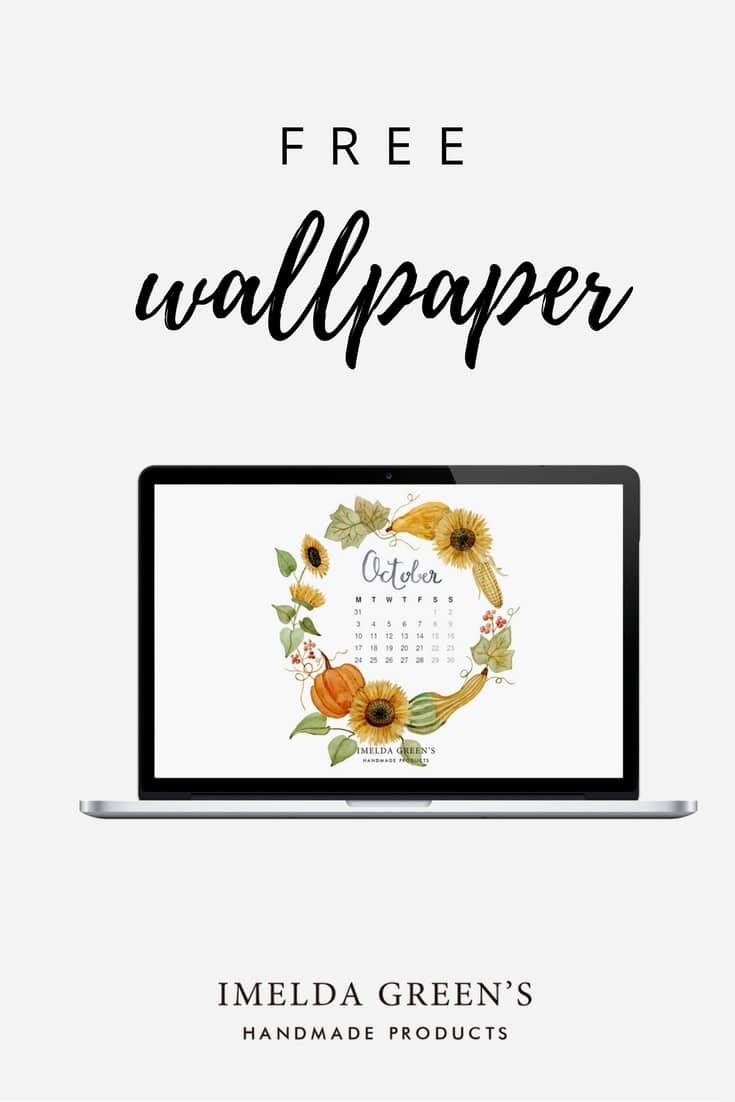 Edith Holden gives some background information again, although the superstitions of the month seem a little less witty than usual (not Edith's fault I'm sure). Still, I'm sharing them!
By the Slavs this month is called "yellow month" from the fading of the leaf. To the Anglo Saxons it was known as "Winter fylleth", because at this full moon (Fylleth) winter was supposed to begin.
By the 1st of March the crows begin to search
By the 1st of April they are sitting still
By the 1st of May they are flown away
Creeping greedy back again
With October wind and rain.
As good October and a good blast
To blow the hog, acorn and mast.
Things to be happy about
knitted sweaters
hot tea
pumpkin soup
candles
colourful leaves
Halloween buzzing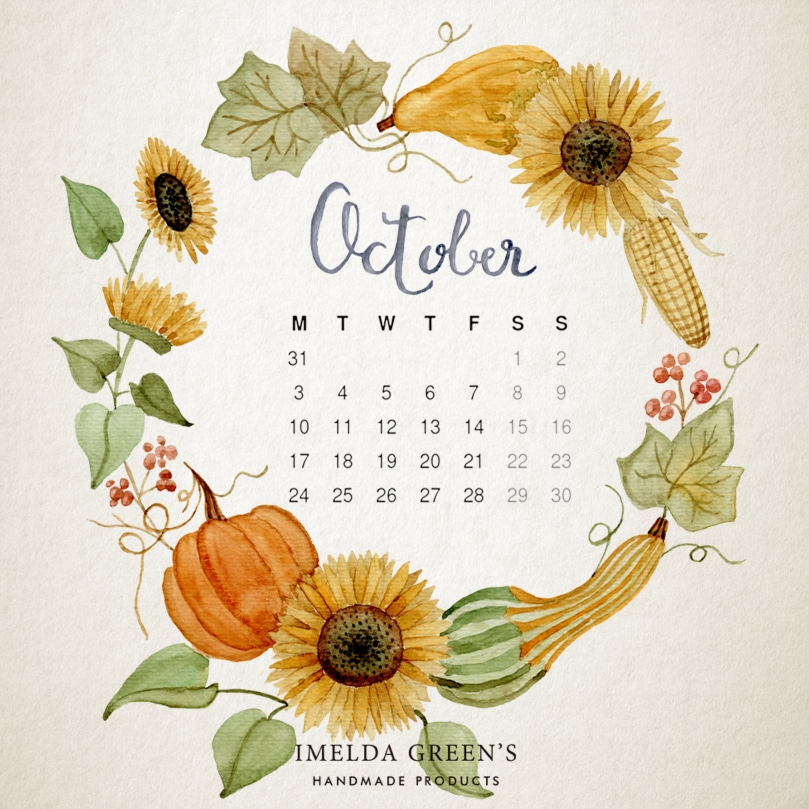 Liked what you saw? Pin it!