How to create painted pumpkins?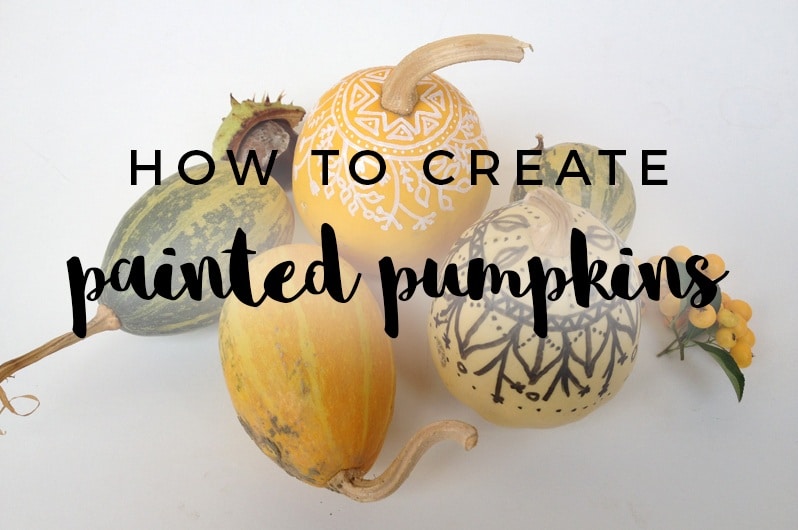 Carving pumpkins is traditionally an autumn activity. However, year in year out it is easy to get bored with it. Naturally there are hundreds of ways you can decorate your home with pumpkins but this time I am showing you one of my personal favourites: painting pumpkins. Actually the concept is exactly the same as painting Easter eggs. The good thing about painting pumpkins is that you don't have to rely on the equipment so much. All you need is a marker pen, with which you can draw a scary face as well as native American patterns or flowers. So here is a small tutorial about how to create these beauties.
What you need:
pumpkins with fairly homogeneous pattern (I used small ones but if you are patient you can decorate a big one)
marker pen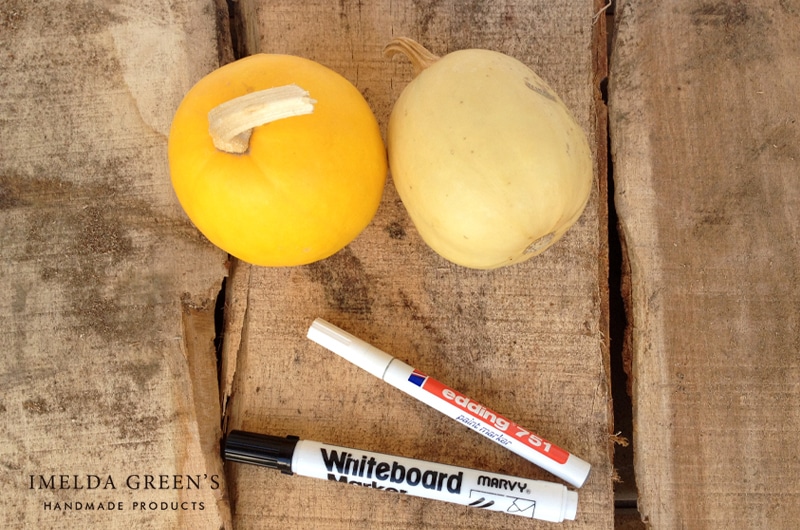 From now on you can pretend you are painting Easter eggs: all you need to do is invent a pattern and draw it on the pumpkin. It is wise to start decorating from the top, because that way repetitive designs can be evenly distributed much more easily.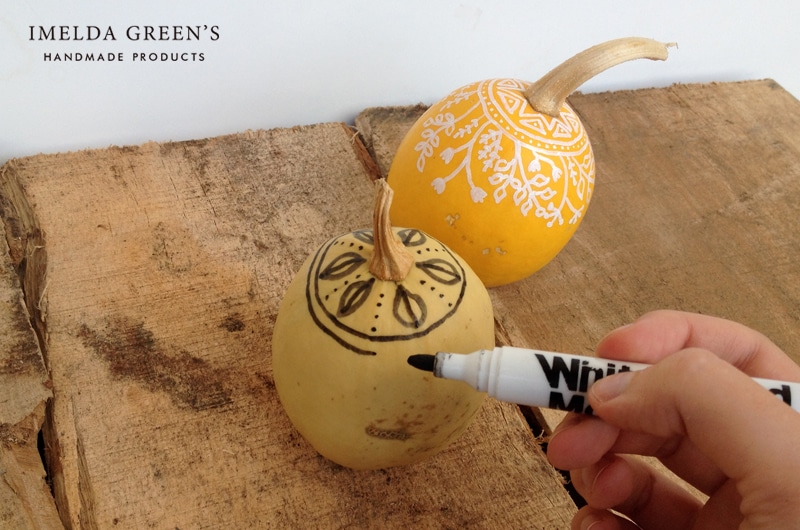 According to my experiences, the smaller the pumpkin the finer pen you'll need. I managed to charm some really nice patterns on the pumpkin with the white pen, but I had some trouble with the black one, I could have used a finer pen there.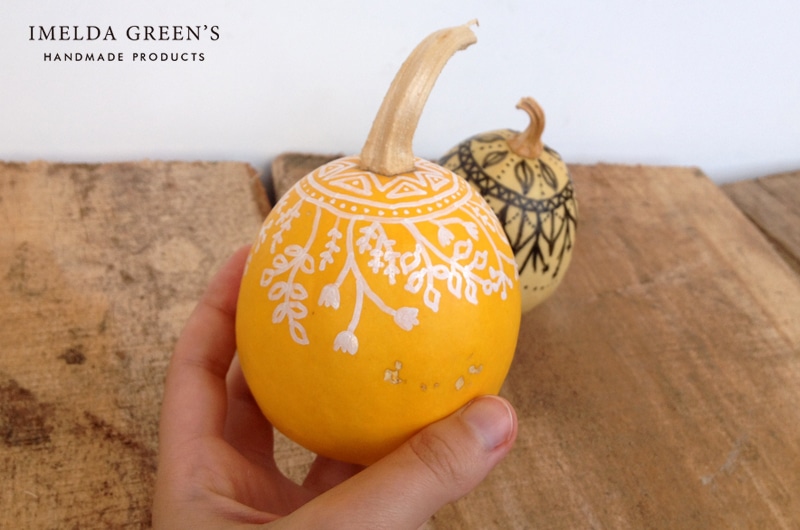 The finished pieces are really nice on their own, but look even better in a bunch or next to "blank" pumpkins. You can top them off with some red berries and they'll make a perfect autumn decor in your home.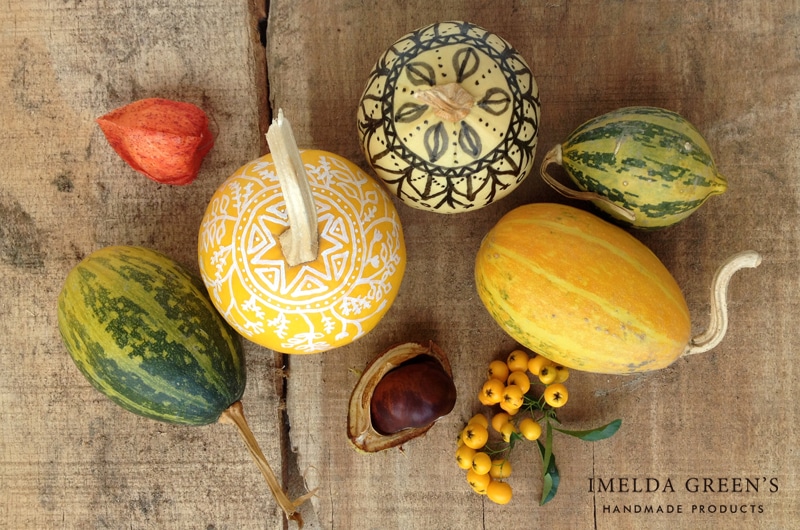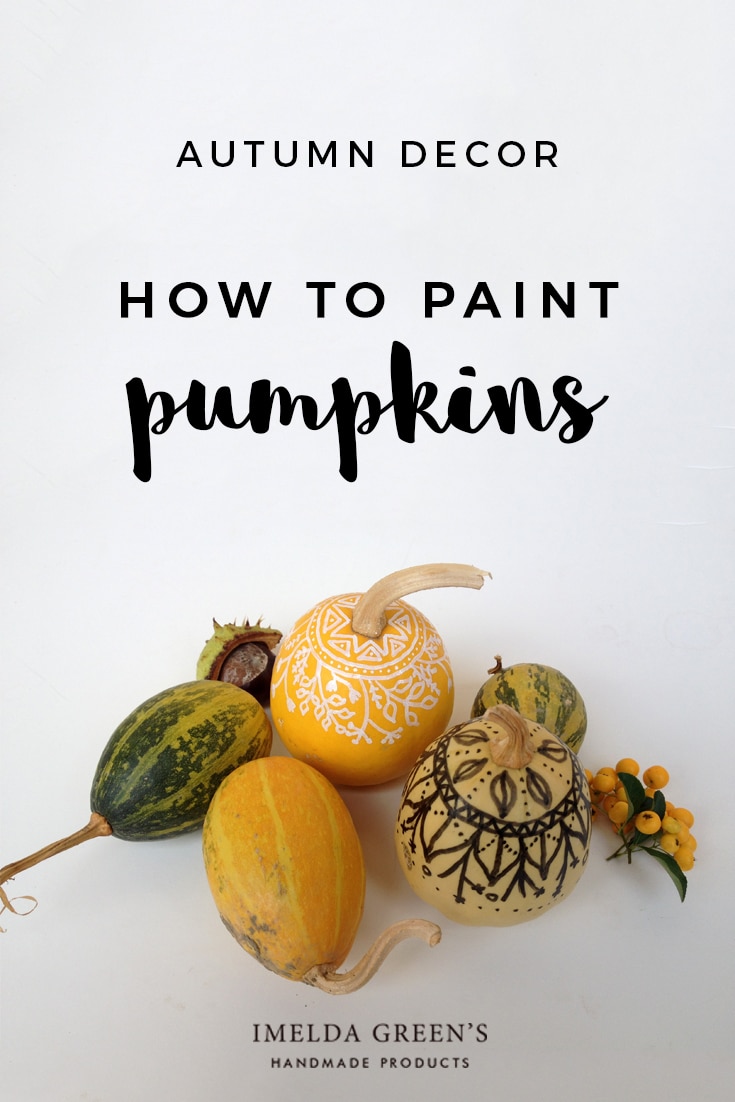 Liked what you saw? Pin it!