Love illustrated – Philippa Rice: Soppy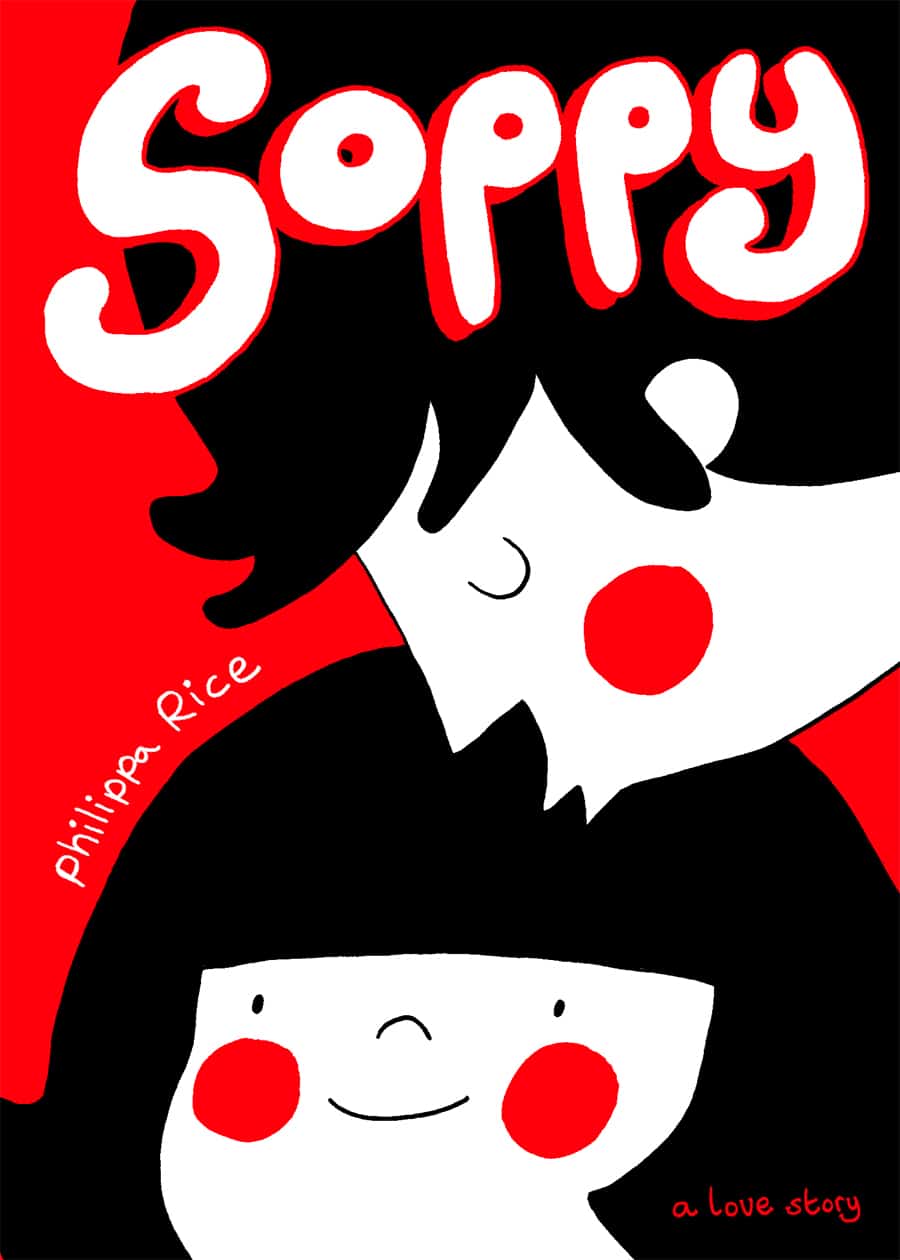 Well, now that I'm so much into Valentine's Day I might as well top it with a bit more sweetness – and I am talking literally, as Philippa Rice's book called 'Soppy' can hardly be described other than sweet.
Philippa is a UK-based illustrator who recorded every-day life with her boyfriend in the illustrations of 'Soppy'. It is easy to see why the drawings became an instant success: they lack the usual ravings, instead they convey love in a very simple and natural way – basically how we experience it in our everyday life.
Apart from illustrating comics and children's books, Philippa also does animations. The book 'Soppy' has been on my wishlist for a while now, and these illustrations will always make me smile even on a grumpy day.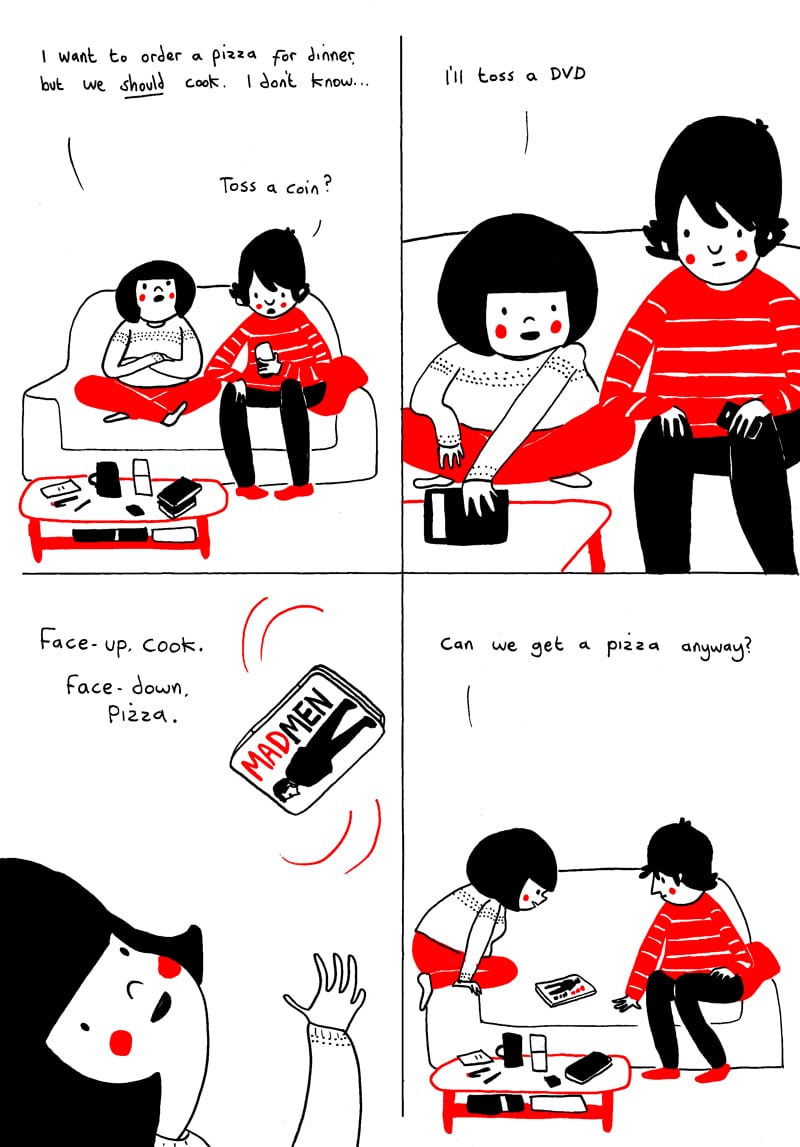 ---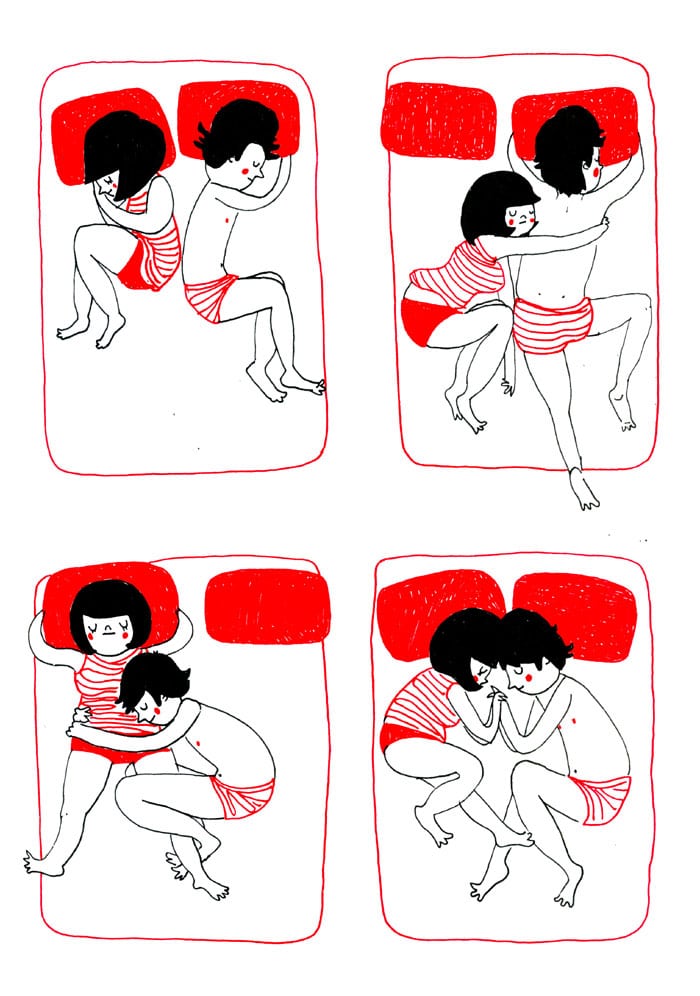 ---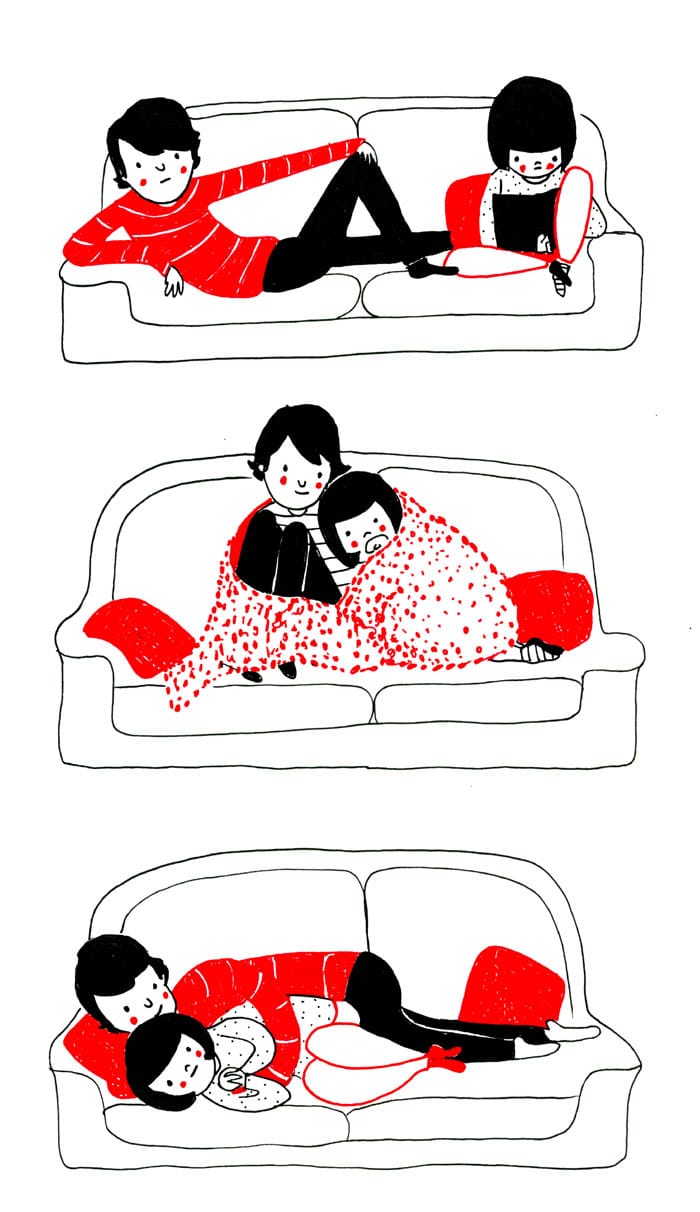 The pictures in this post come from Philippa Rice's website, where you can see some more pictures of the 112 page long book.
I've also found this great video about the making of 'Soppy'.
---