Downloadable watercolour gift tags for Valentine's Day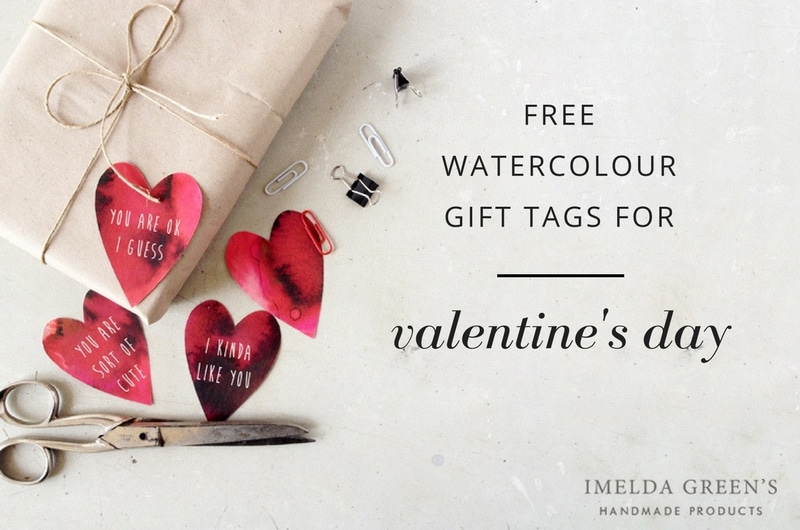 Fat little angels, pink hearts, heck, it's Valentine's Day again… This rather expressive diagram shows exactly how most of us feel about 14th February: it has become trendy to call this day a "consumer-society non-holiday". While I also joined the band wagon in this collective snobism, I have been visited by certain doubts: it might actually be possible to look at Valentine's day at another, more humorous angle. And I concluded that if I didn't have to swear undying love on Valentine's Day I might be a little more open to expressing my liking of my SO.
Following this line I have decided to create a set of gift tags. After all, it might be nice to give something to my sweetheart on this 'special day' without being soppy: a pair of socks or his favourite cold cut for example. :D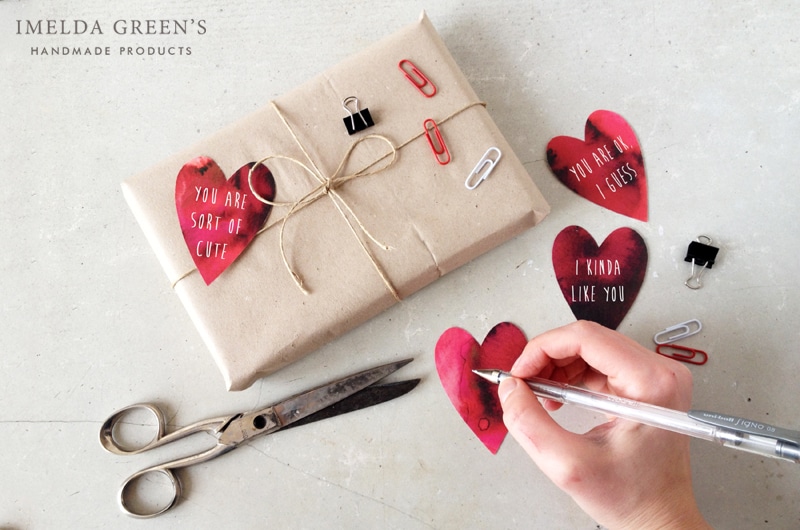 You can find 4 hearts in this downloadable set, out of which 3 have text on them, the 4th is empty for you to leave your own message. If you wish to write on the front side, you should use light-coloured gel-pens. The gift tags are free for download from the content library, which you can reach by signing up to the newsletter. (Already signed up? Click here!)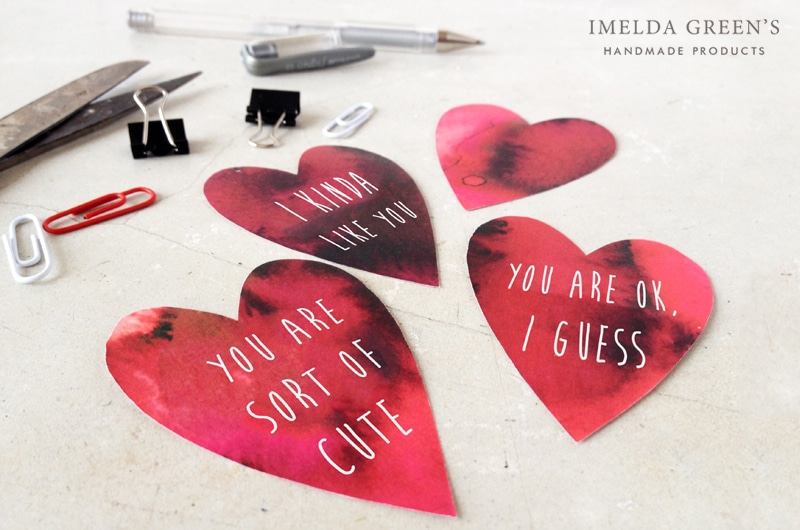 Want to make your own? Here's how
For these gift tags I used a previously made watercolour splash, which I then edited digitally. If you want to make your gift tags more personalized, you can do you own watercolour splash by following the instructions here. Once your splash is dry, you can cut it in a heart/square/circle shape, and then write your own message on it.
I hope you also enjoy Valentine's Day this year. After all, a little humour never goes amiss :) Do you like 14th February? Tell us in the comments!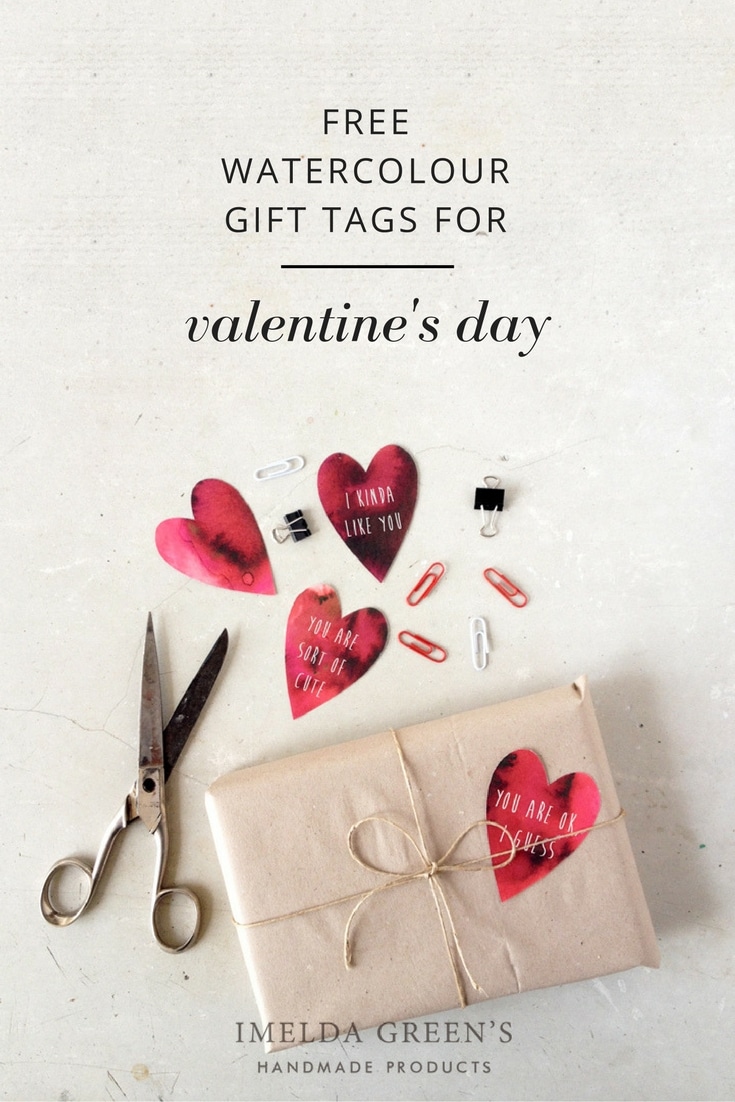 ---