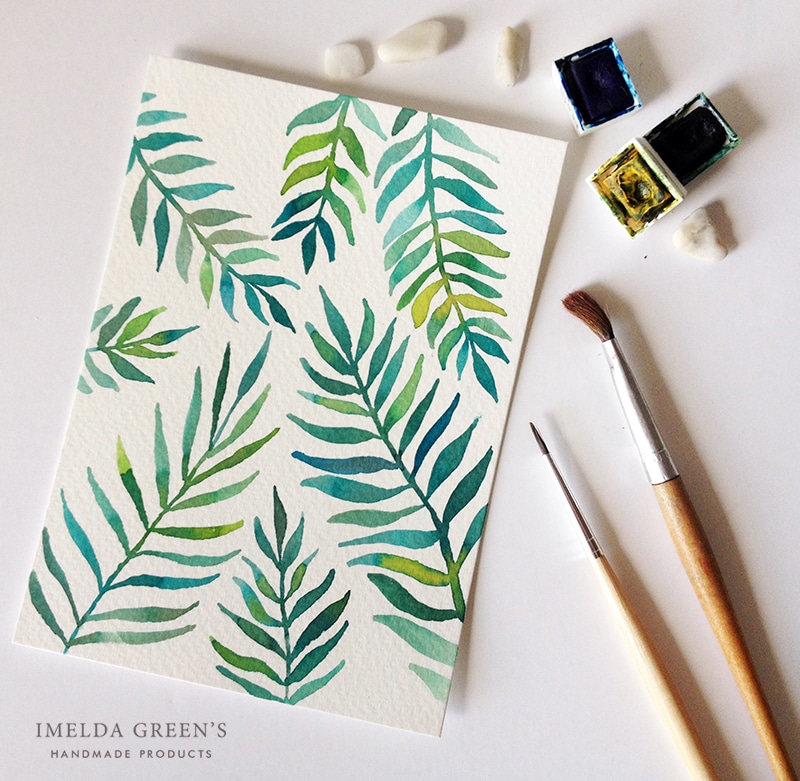 Repeat pattern challenge Vol. 3 – join us this year!
---
Can anyone tell when a tradition starts? It feels a little early, and yet, it seems to have become something of a tradition that I hold a one-week repeat pattern challenge on the blog, so here we go, here comes the third. If you feel creative, or if you do not; if you've ever tried painting, or not; if you have time or not – join us! It will be worth it!
What is a repeat pattern challenge?
The hardest step about creativity is the first: to sit in front of a blank paper and wrecking your brain as to what comes next. Therefore, two years ago I decided to paint every single day for a week. Not much, and not complex things, just to get into the flow of creating, so I don't get blank paper syndrome every time before I start painting.
It was a success, so last year I opened the challenge to all of you guys and we created together for week with given topics. The beauty of a repeating pattern (or in other words, an organic composition, as I've just learned from my favourite graphic design teacher) is that once you decide on the topic, all you have to do is – surprise surprise – repeat that shape and relax – or meditate, whatever you like to call it.
How it works
Even though you can still participate in last year's challenge, this year we are doing something different – not too different, but a little.
I surprise you with a topic for painting every day. This is the topic for the repeating pattern – unless you have your own idea, which you are very welcome to execute instead of the given title. New ideas will come on Instagram, where I also share the previous day's painting.
You can also share your own piece, we even have a hashtag for this challenge: #imeldagreensartchallenge
When?
Instead of last year's 7-day challenge, this year it will only last for 6 days, from
6th – 11st August
This is not for some ideologic reason, but due to the practical fact that I'm leaving my desk for a while from the 12nd – but of course you can continue if you like!
Find inspiraiton!
Inspire yourself by looking at the beautiful results of the 2017 and 2016 challenge – not to mention that these posts are proof that 'I have no time' is no good excuse. Talking about excuses! You can always find a reason not to create – I can too – but a challenge like this is the perfect way to ruin these excuses: it lasts only 6 days, it takes little time (no more than 20-25 minutes a day) and you need no skills. What you do need are courage, good humour, the will to play, and of course some paint, brushes and paper.
Join us on Instagram and don't miss the start of the challenge on the 6th of August!
---