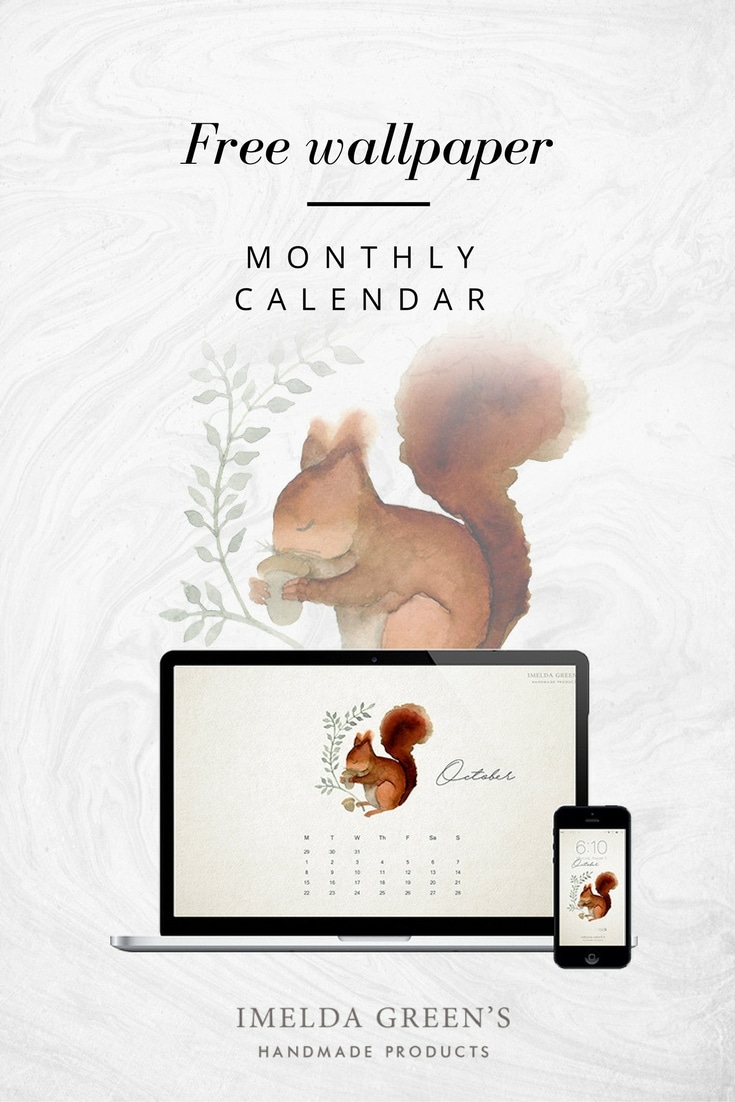 October downloadable calendars
October has dawned on us with a really autumn-like, gloomy day, which I could not celebrate better than with a new dwnloadable calendar. You might have met Ingrid, the squirrel before on my Instagram, but never in a calendar format.
I am hoping to put together the newsletter by this Friday, which means that you still have time to subscribe until then if you want to get Ingrid, the squirrel in an A4 printable format.
---
I have made this calendar in several sizes so you can use it from different sized screens as well as a smart phone. If you need a different size, please let me know in the comments below. I hope you enjoy this free download :)
Sizes: 1024×768 | 1280×720 | 1440×900 | 1920×1080 (latter for smart phone)