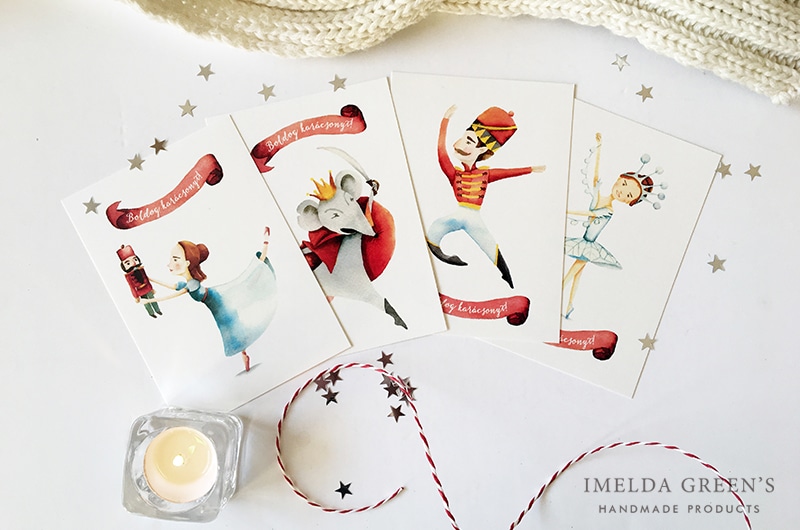 Illustration variations – The Nutcracker
Is Christmas Christmas without the Nutcracker? Even though Hoffmann's tale is really sweet, I hardly think it would have reached this many kids, had there been no ballet created by Tschaikovsky.
Before creating my own series, I took a look at the Nutcracker-literature, and found some wonderful pieces that I'd like to share with you now.
Valeria Docampo
A really fresh picture book, which tells the Christmas story with some beautiful illustrations and just the right amount of text. You can look at the entire book here.
You can find other wonderful images by the illustrator on her homepage.
Niroot Puttapipat
This shadowwork is a real theatre: Niroot Puttapipat's Nutcracker was released as a pop-up book. You can see further images of the book here, and find more information on the illustrator here.
Some more Nutcracker pics
Not everybody wants to create an entire book of the Nutcracker. Here are a few works that depict just one scene or character from the story. Ballet is definitely an unavoidable element…
Imelda Green's card series
Of course, the Nutcracker does not leave me untouched either, as I do ballet myself, so it was only a matter of time when you'd see this topic among my works. This time I painted 4 characters: Clara, the Nutcracker, the Mouse King and of course an iconic snowflake. You can find these illustrations in print and sticker format in my Etsy, except for the little Snowflake, who is available exclusively in Budapest's Workshop Studio (1126 Budapest, Németvölgyi út 5.)
In the video below you can see how I prepared the cards – and you might even see me do a little ballet. :)
---