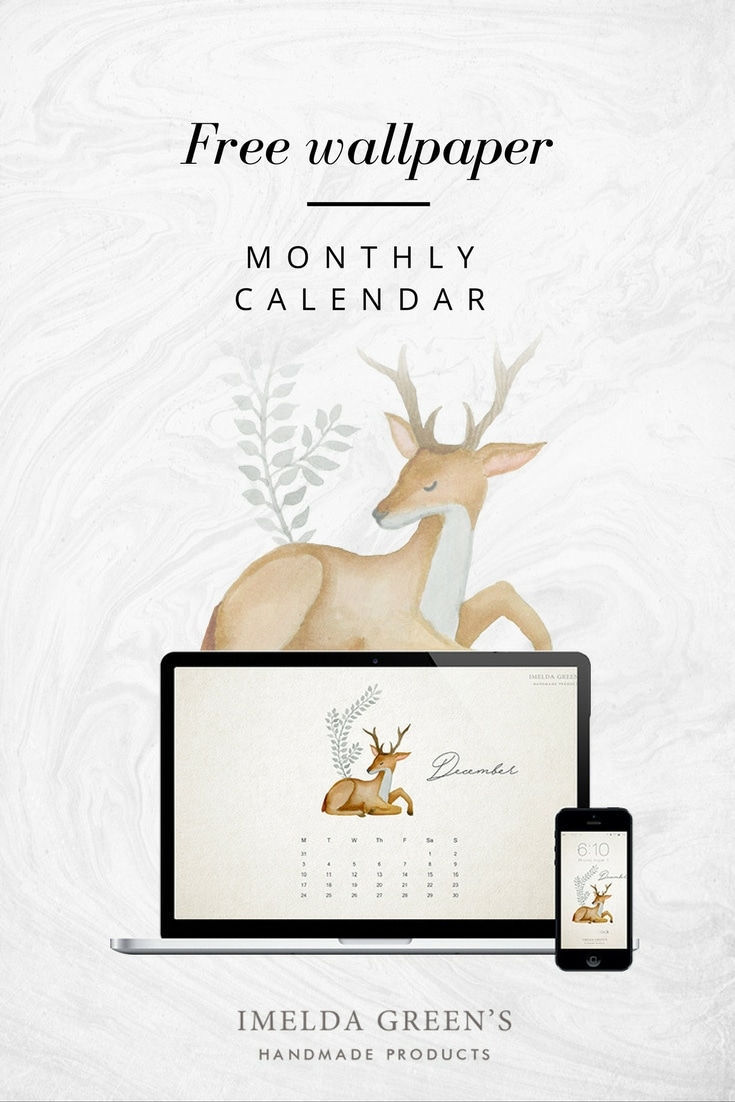 December downloadable calendars
On the 4th day of December not even those can deny the arrival of Christmas who hate early preparations. And what other forest animal could represent this time of year better than a deer? The last piece of the Forest Animals series is Tommy, the deer, who is happy to decorate your screens this month.
If you are a newsletter subscriber you'll receive the printable version along with some creative Christmas ideas in the next few days.
With Tommy, the Forest Animals series has come to an end. If you like them and would love to see them on your wall next year, you can find a 2019 version in my Etsy. Until then, check out who have been with us this year.
---
I have made this calendar in several sizes so you can use it from different sized screens as well as a smart phone. If you need a different size, please let me know in the comments below. I hope you enjoy this free download :)
Sizes: 1024×768 | 1280×720 | 1440×900 | 1920×1080 (latter for smart phone)