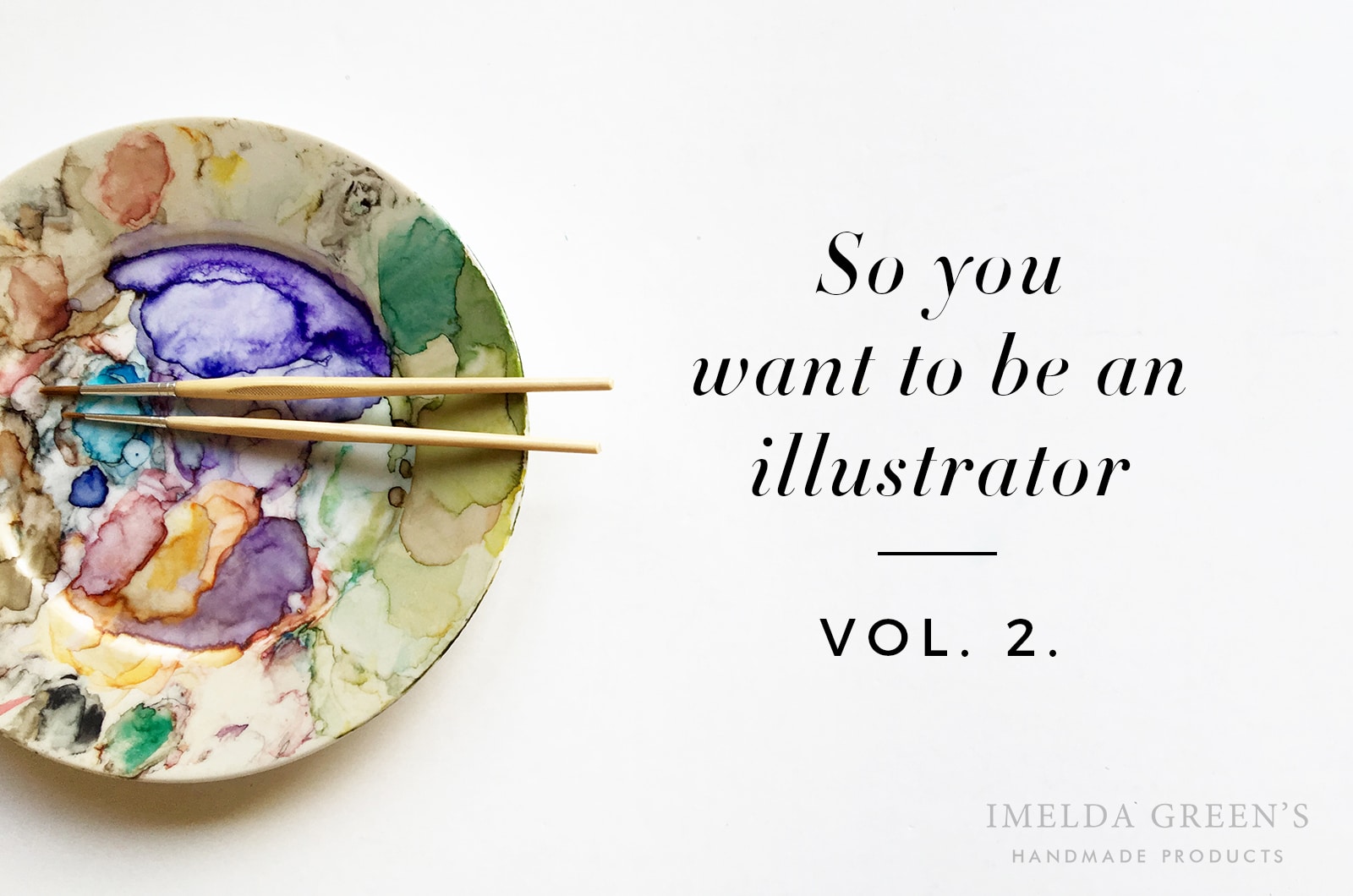 So you want to be an illustrator | Vol. 2. – The journey from engineer to illustrator
Where did I learn it all? This question has popped up at several watercolour workshops I teach, as it's no secret that I graduated as an Architect, and even worked in the field for a short time. If you are thinking about choosing illustration as a career path, or you are simply interested in how an engineer turns into an illustrator, then this post is for you. However, I would not like to pretend that I know everything, this is a mere account of the road that I've taken so far. I am sure that I will learn loads more in the years to come.
Still interested? Let's dive into it then.
Motivation, or a personal story
The first time I met watercolours was at university. Architects study drawing with different techniques during the whole of their education (at the Budapest University of Technology & Economics). Sorry, did I say study? Rather they collect information in any way they can. Unfortunately most of my university drawing classes were useless, and watercolour was no exception. The teacher turned up with a bunch of photos, then said: "Choose one and paint it". Excuse me. How?
Luckily I wasn't a naive fox at that point, so I had the gut to simply walk out of class. I went home instead, turned on youtube, and typed in "beginner watercolour". I presented an A+ portfolio at the end of the semester.
The technique
I believe that illustration starts with some technical skills: you should know how to draw (at least a little bit) and you should know your chosen medium. I am not talking about perfect academic drawing skills – after all, illustration often distorts – but it is worth knowing what it is that you actually want to distort. Whether you choose watercolour like I did, or any other medium, the first thing to do is to experiment, to play with materials, so you gather a toolkit, which helps you express your thoughts. Youtube helped me a great deal with this: you can find amazing tutorials there, where they explain how the exact technique works, whether it be watercolour, acrilycs or colour pencil.
The technique | vol. 2.
So there came a point when I knew a fair amount about my chosen technique, but not much about composition. I could probably have learned a lot about the art of illustration online, but I quickened the process by entering a one-year-course in graphic design. Strictly speaking, graphic design has little to do with illustration, but there are actually overlaps: I got the essence of colour theory, composition and typography there – not to mention a boost of creativity and the benefits of working with other creative people.
The business
Since (I would say) most illustrators work as freelancers (incl. me), it was crucial that I learned a few tips and tricks about the business side of illustration. I am still in the process of learning, but I am super-thankful to fantastic youtubers for sharing their knowledge on this subject. Ethical pricing, the writing of proposals and contracts, self-promotion are all fields without which illustration can only remain a hobby. In fact, illustration is a tough business, which has a practical side, that not all schools include in their curriculum.
Before you start…
If you are interested in the field of illustration and thinking about choosing it as a career path, always find out as much about the industry as you can. Here are a few resources:
Youtube:
Podcast:
If you are still interested after diving deeper in the matter, then you can consider choosing studying illustration at university or an art school. If you are not a self-motivated person and/or hate studying online, then you could consider these institutions. However, if you do it just for the sake of a degree, then you should not bother: in this industry, you will be chosen according to your portfolio, and nobody will ask you where you graduated from.
You can find a lot of information – though admittedly a little scattered – on youtube, but if you prefer to have a complete course put together, you should consider skillshare or udemy (not sponsored content!). You can learn from amazing artists worldwide, and even more importantly, you can put together your own curriculum (like acrylics + character design) – all this at a much more attractive rate than a university.
If you have any questions about the illustration industry, drop a comment, I will answer as best as I can.
In the first part of this article series we discussed how you can specialize as an illustrator.