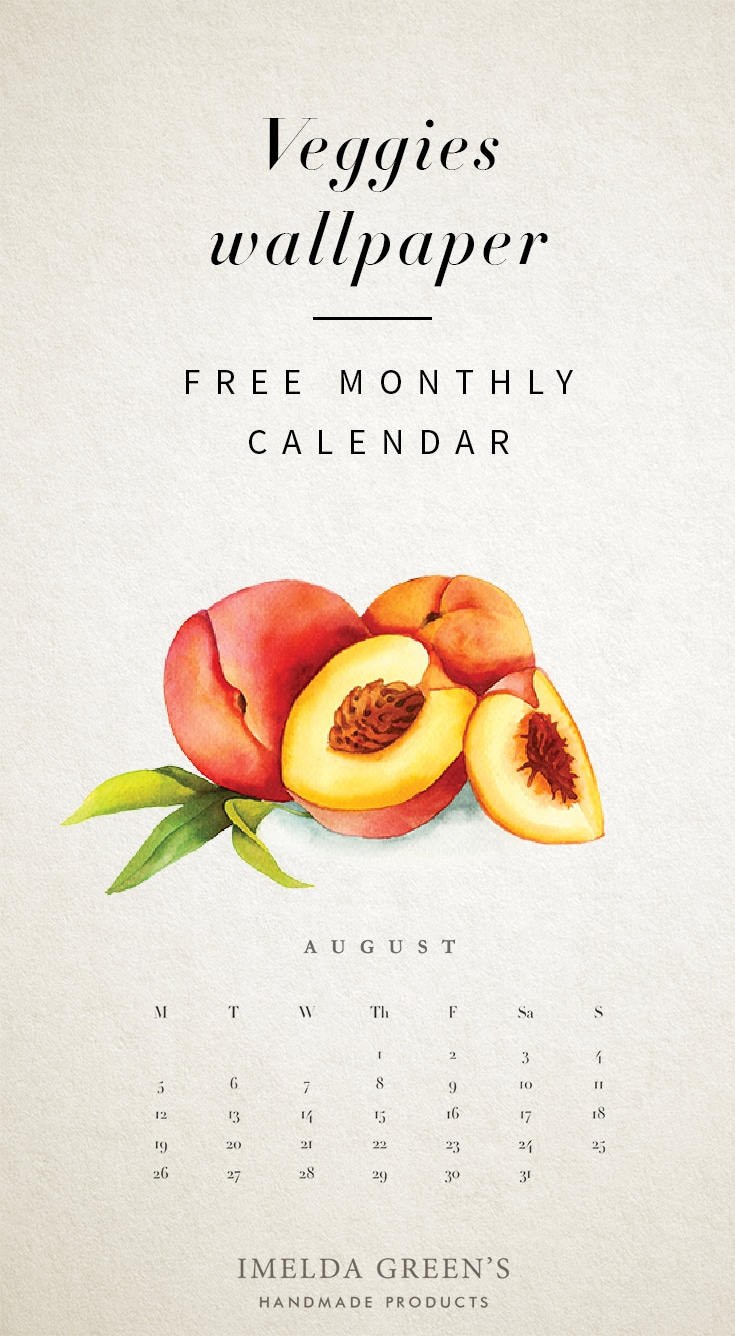 August calendars
What would summer be without peach? To me, this fruit holds the essence of what I love about summer – so it is what I chose for August in the Fruit & Veggie calendar series.
By the way, this is my 2nd favourite piece in the series after the strawberries. :) During the painting process I was thinking for a long time that it didn't work, but just when I added the last layers of shade it started to look alright.
As you must know by now, you'll find variations of this calendar for your various gadgets down below. If you'd like to see this on your wall, subscribe to my newsletter. I am not always on top form, but I do my best to send an A4 printable version of the calendar to my subscribers at the beginning of every month.
The calendar is available in various sizes for all of your gadgets with different sized screens. I will share the smart phone calendar in my instagram stories as well. If you need a different size, please let me know in the comments below. I hope you enjoy this free download :)
Sizes: 1024×768 | 1280×720 | 1440×900 | 1920×1080 (latter for smart phone)