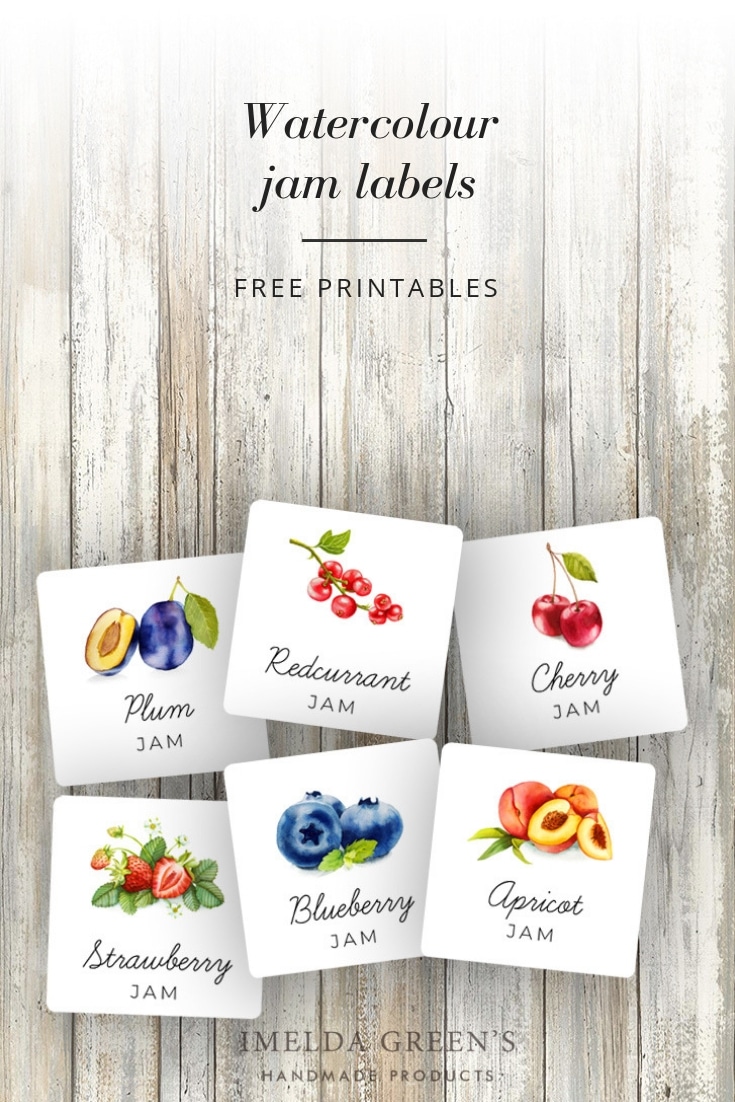 6 printable jam labels
Even though I am not the queen of making jam, it is an inevitable part of summer to watch my Mum stand in front of the simmering pot. In these moments I often say 'ah, it would be so much better eaten fresh', whereupon my Ma places a large bowl of apricots in front of me, which I can eat until I feel sick. And so is everyone happy. :D
Even if I don't make jam, I especially love painting fruit. To cut a long story short, I created a bunch of jam labels out of my fruit illustrations, that I want to share with you now. If you love making jam, then all you need to do is download these labels and place them on your jars: and here you have your very personal jams!
How to use the jam labels
I've created 6 labels: apricot, cherry, strawberries, blueberries, red currants and plum. When you download the file, you'll find these gathered on an A4 size paper, 4 pieces of each. You can print these at home on sticker paper or regular paper. Cut out the printed jam labels, and stick them onto your jar or bind it to the top.
How to download
You'll find the jam labels (along with a bunch of other freebies) in the content library of this blog, which you can reach by clicking the image below. To have access to the materiel there, you need a password, which you get as soon as you subscribe to my newsletter. If you've already subscribed, you can find the password at the botton of the latest newsletter.
Once you are done, take a photo of your finished jam jar and send it to me via instagram. :)