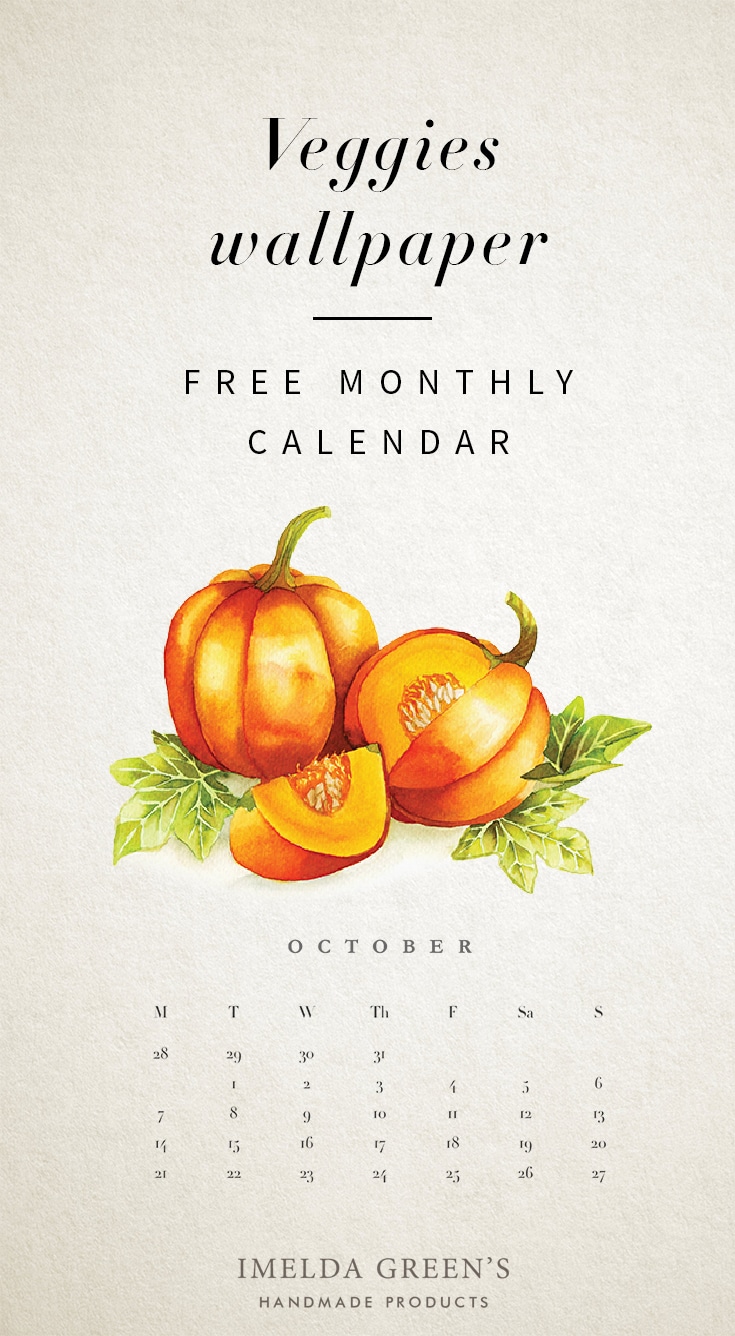 October calendars
It seems that the perfect way to greet the approaching pumpkin-season is posting some downloadable calendars for October. :) It took me while to learn to like eating pumpkins, but I've always loved the sight of this vegetable, which – to me – is the perfect symbol of autumn.
If you wish to put this pumpkin on your wall, you can still subscribe to my newsletter: I'll send an A4 printable version soon, along with some exciting upcoming art stuff. No pressure though! If you prefer not to sign up, enjoy these calendars on your screens.
The calendar is available in various sizes for all of your gadgets with different sized screens. I will share the smart phone calendar in my instagram stories as well. If you need a different size, please let me know in the comments below. I hope you enjoy this free download :)
Sizes: 1024×768 | 1280×720 | 1440×900 | 1920×1080 (latter for smart phone)
Please share this post with other pumpkin lovers, so they can also use the calendars!