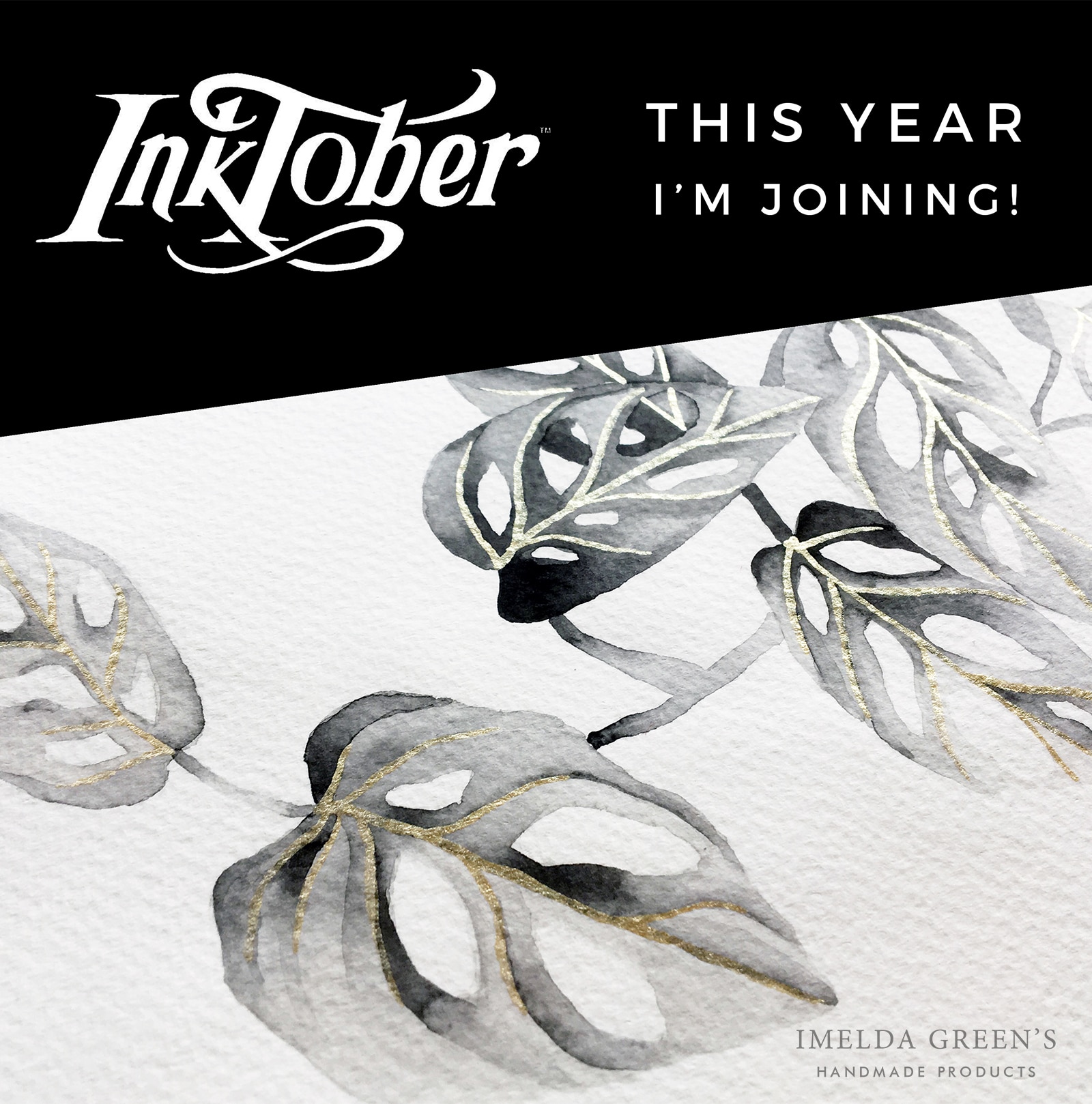 Inktober – in 2019 I'm joining
Hey, I have something exciting to share with you: I am joining the Inktober challenge this year!
If you don't know already: Inktober is a month-long art challenge. You are supposed to create an ink painting on every day of October. You can learn more about the Inktober challenge here.
I actually personalized this challenge a little: I'll work in black and gold watercolour, and will only create on every 2nd day, so I'm hoping to finish 15 pictures by the end of the month, which I'll be sharing on my instagram. The concept was inspired by Hungarian illustrator Hanga Katona: the series will feature houseplants and matching abstracts. Even though Inktober has an original prompt list, I have decided to follow a path that is more personal and cohesive to me.
I'll also create a video series about the painting processes, which you will find on my instagram, in IGTV.
This challenge is actually a great step in my art journey. I have followed Inktober for years, but I'd always felt that joining would be more than I can chew. I have worked a little in advance, and have already got an idea of how much work needs to be put in this project: just think about shooting pictures, editing videos, let alone painting. So, I am not going to publish any blogposts here this month, but you are warmly welcome to join me on Instagram. I am explaining about art processes and challenge experiences as well as showing you timelapse paintings of my pieces.
Let me know whether you've ever done Inktober before and how you've performed. Are you joining this year?