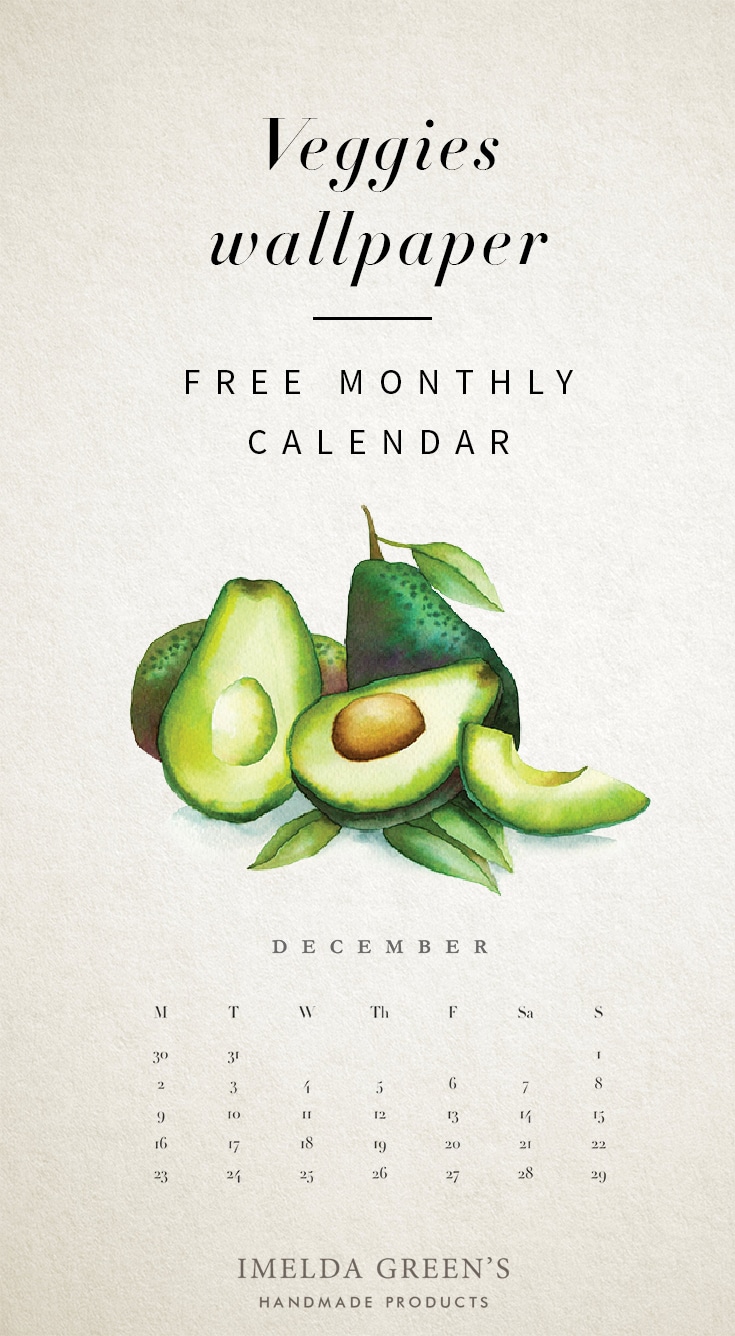 December calendars
So the moment has come: I am sharing the last piece of the veggie calendar. I have just finished eating an avocado toast, so it seems appropriate to share this controversial veggie now. It's definitely super-hyped and mass avocado production is not exactly eco friendly, it is a gem, from a painting point of view: it has texture, wonderful colour and the seed is even shiny.
If you like to hang this calendar on your wall, just subscribe to my newsletter (if you haven't done so already). I'll be sending an A4 printable version soon.
If you've missed the previous months but you like this calendar, you'll find a 2020 version in my Etsy shop, ready to be downloaded. Just take a look there.
he calendar is available in various sizes for all of your gadgets with different sized screens. I will share the smart phone calendar in my instagram stories as well. If you need a different size, please let me know in the comments below. I hope you enjoy this free download :)
Sizes: 1024×768 | 1280×720 | 1440×900 | 1920×1080 (latter for smart phone)
Please share this post with other pumpkin lovers, so they can also use the calendars!