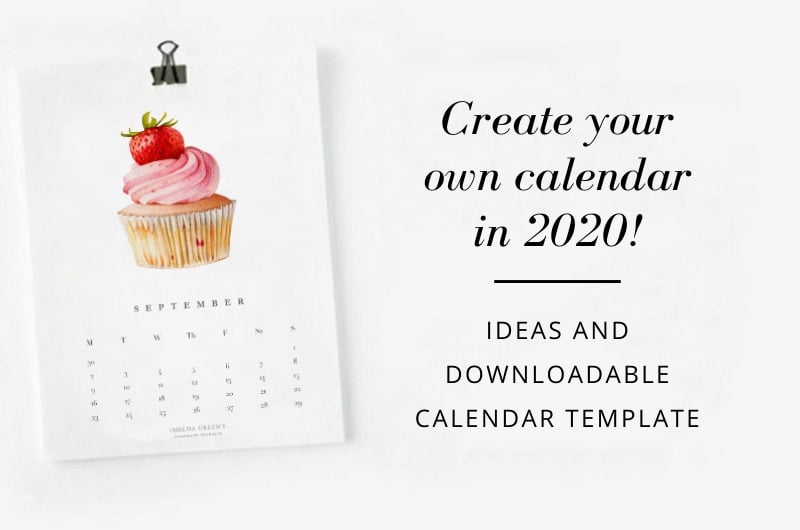 Do you find my downloadable calendars cool? Well, now it's time for you to create your own!
It's kind of a tradition on this blog that, every December, I share a calendar with blank pages that you can decorate in your own style. You can paint your own calendar in 2020, which can be an excellent Christmas present, or you can use it as a very personal decoration in your home.
I share some inspiration every year, that could get your creativity in motion. If you are baffled at the sight of all of those blank pages, you might like to check the inspo for 2017, 2018 and 2019, they are all wonderful designs.
However, today I have brought you something special: I am Hungarian, and I have made a collection of calendars by fellow Hungarian designers. All of these calendars can actually be purchased if you fall in love with one of them. Just click on the links and drop them a line.
---

---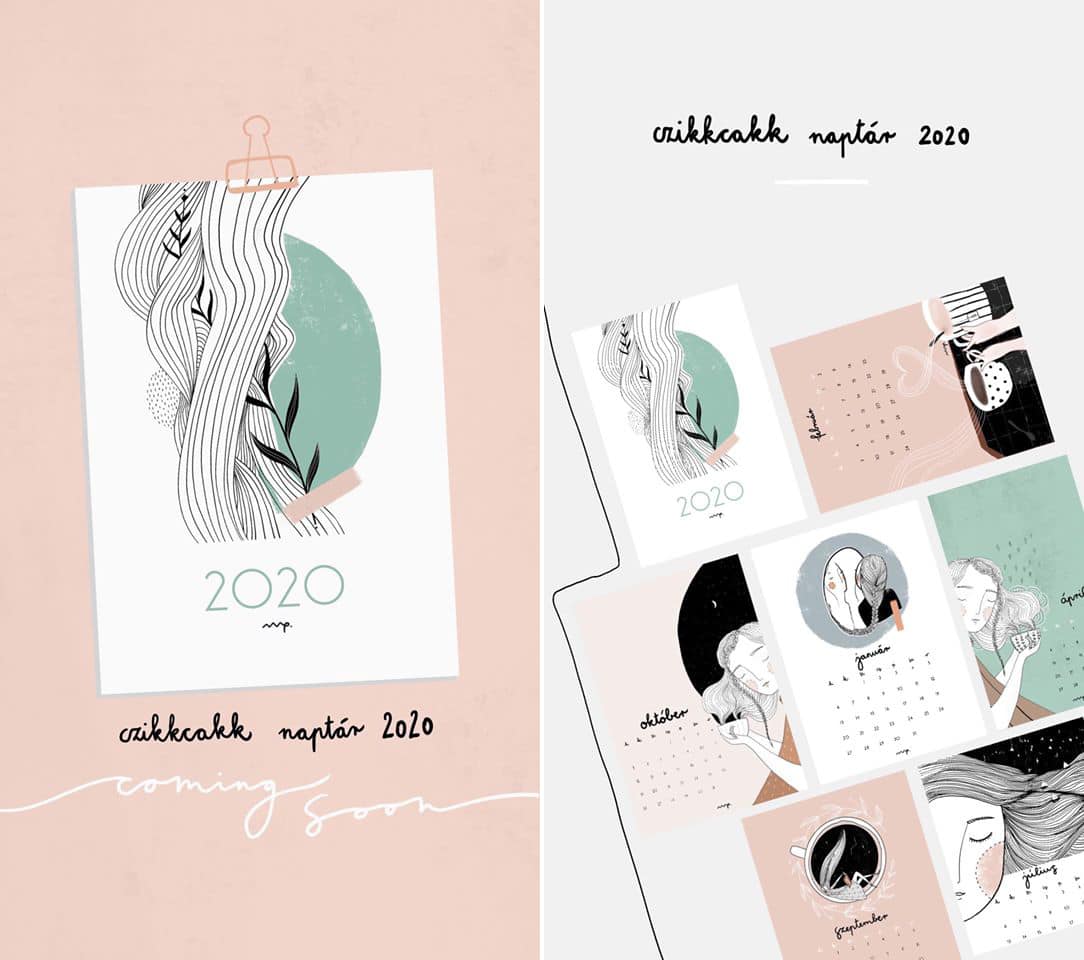 ---

---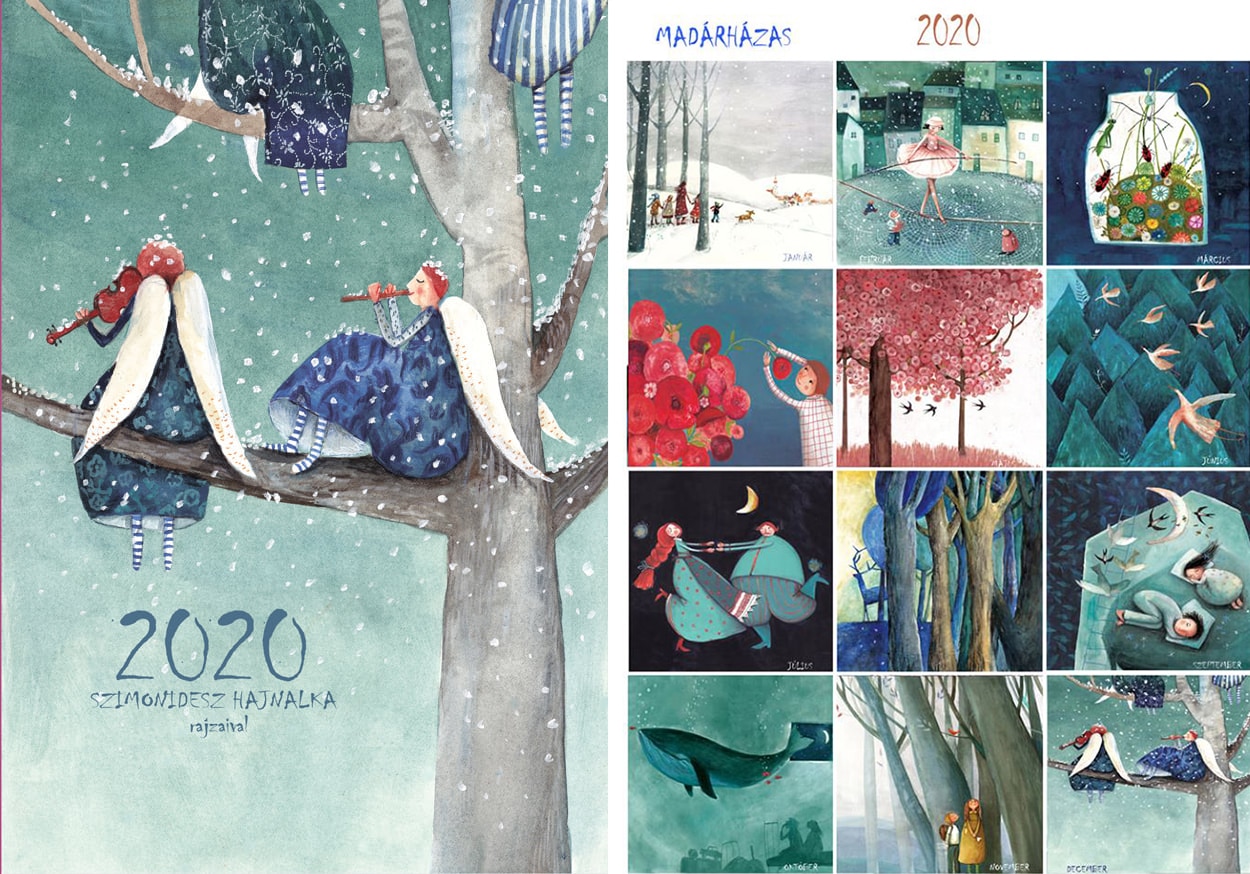 ---

I know nearly all the creators of these calendars personally, but they would probably mean a lot even if I didn't. They are all super heroes, who put all their hearts into making their creative businesses. Please give them some love. :)
Grab the 2019 calendar template!
You can find the template in the blog's content library, which you can reach for free, once you have the password. If you are a newsletter subscriber, you can find the password at the bottom of the latest newsletter. If you haven't subscribed yet, now is a good time, and I'll send you the password in a few minutes. (If your password does not arrive in a couple of minutes, check the spam folder as well).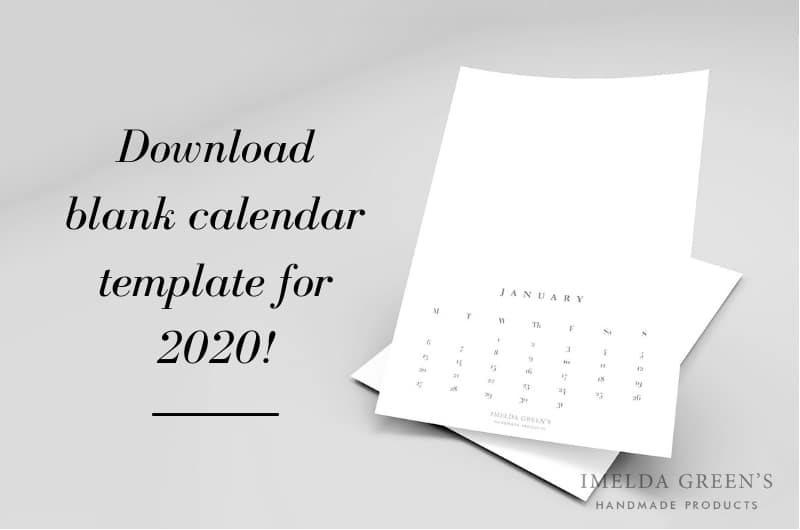 You can download the calendar in A4 format, but there is nothing stopping you if you want to print it in smaller or larger size, depending on your ideas of decoration.
Try to avoid 80 gsm copy paper when printing, that will give you a rather poor result. Always choose paper according to the medium you want to use, but try not to go under 180 gsm weight. You can find further information on papers here.
You can use wire, paper clips or washi tape to fix your new calendar on the wall.
Don't forget to share the finished piece on Instagram, and tag me @imeldagreens.