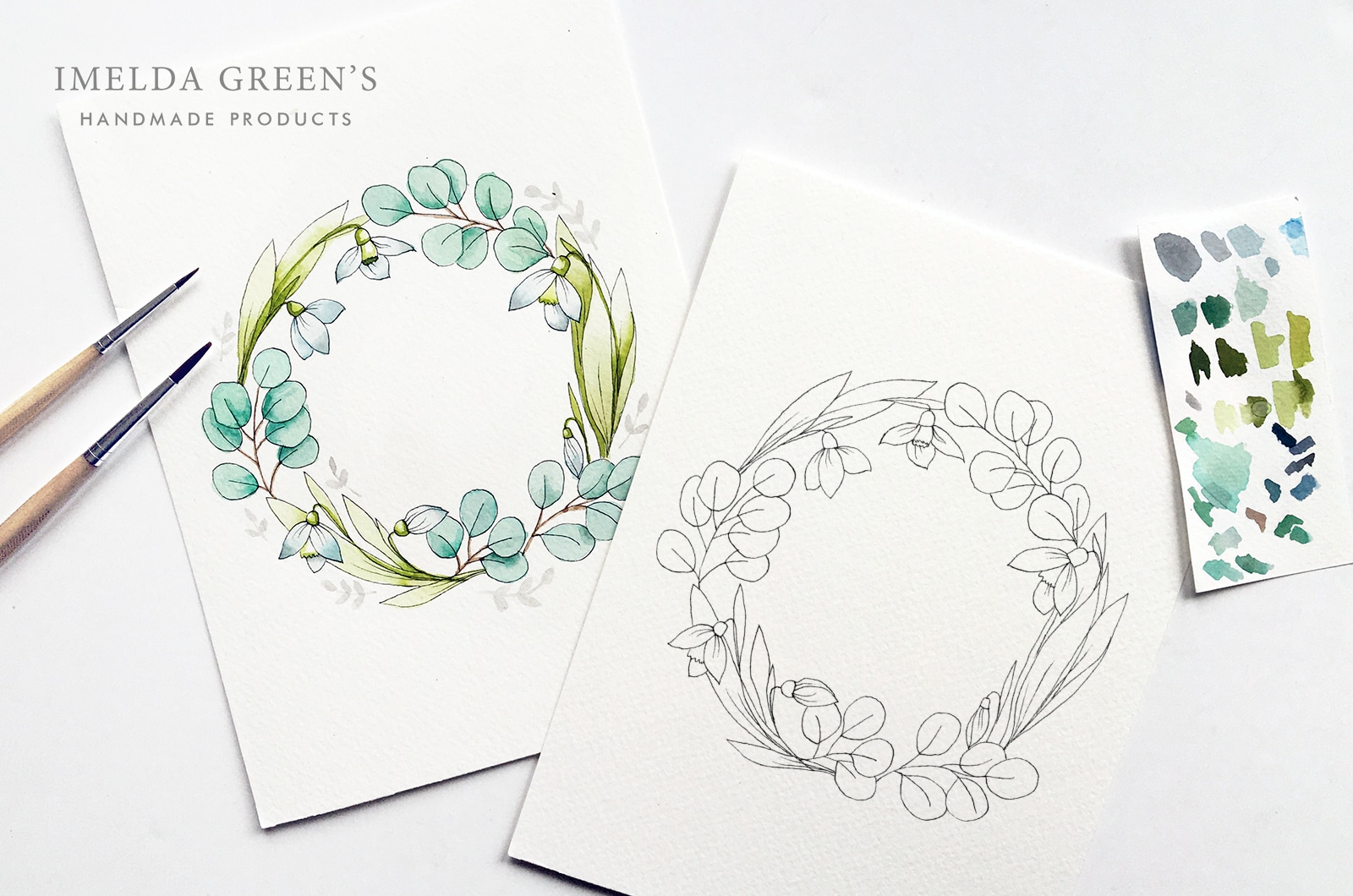 February floral wreath – downloadable colouring page #2
February is now here, so it's time for me to share the colouring page with the flower wreath that I have created for you. In this wreath I combined snow drops with eucalyptus leaves. Snowdrops usually start growing around this time of year where I live, and the eucalyptus leaves have this amazing silvery green colour, that – for me at least – represents that it is still winter outside.
You can see the actual painting process in the video down below, but feel free to colour it according to your liking. Are you ready? Paint with me in February!
How to download and paint the colouring page
First, download the colouring page from the content library. To reach the content library, you should subscribe to my newsletter. After subscribing, you should get the password in a few minutes by email (if you don't get it, look for it in the spam folder too). If you are already subscribed, you can find the password at the bottom of the latest newsletter.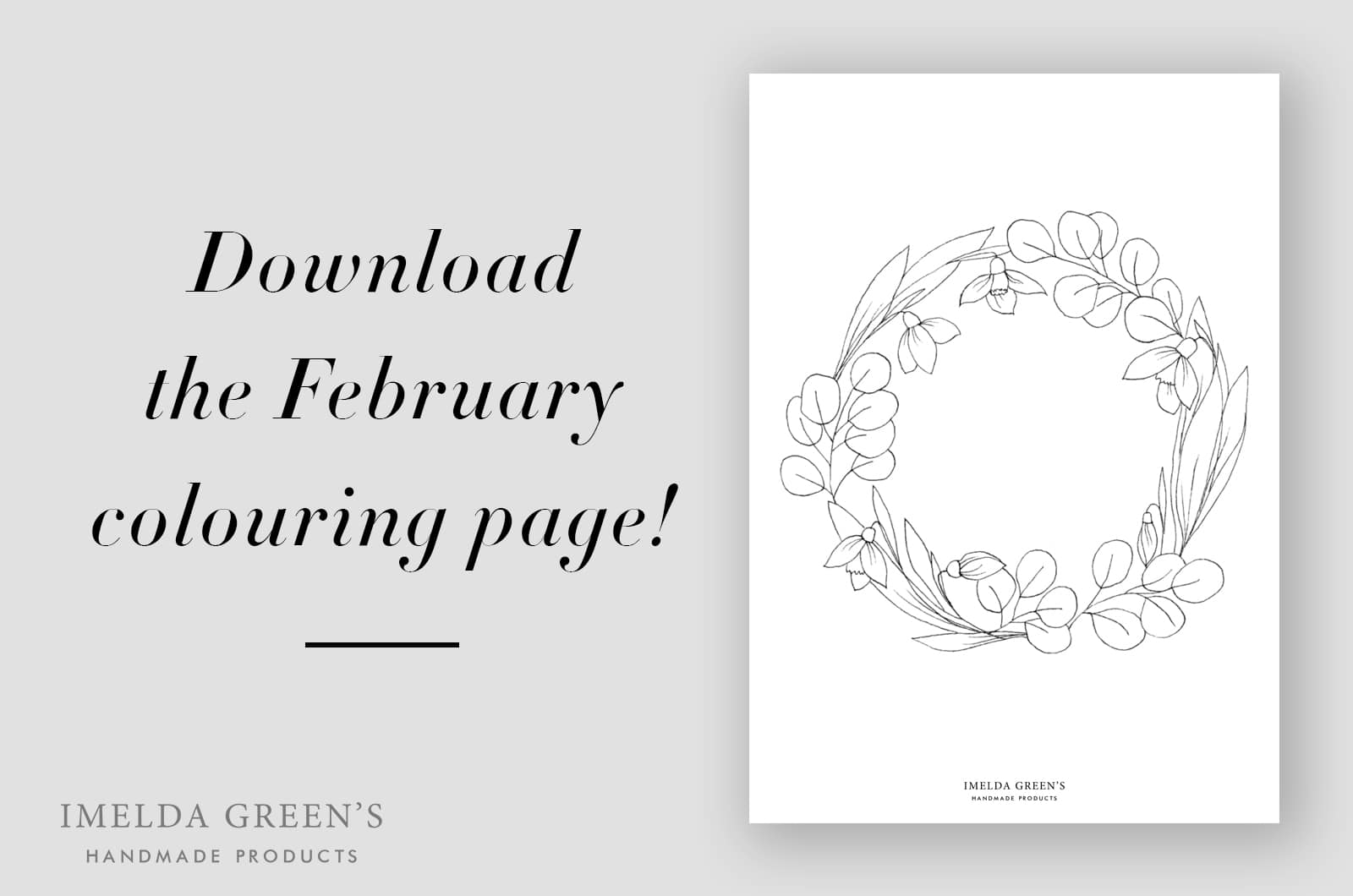 Print the colouring page. The PDF that you download contains the wreath in A4 size. If you like to work in smaller or larger sizes, feel free to print it in a different size.
If you use watercolour, like I did, make sure you use watercolour paper. To do this, you have 2 options:
print the wreath directly on watercolour paper. In this case, make sure your paper is not thicker than 180 gsm as thicker paper can ruin your printer
your other option is to print this colouring page on regular 80 gsm paper, then trace it onto your favourite watercolour paper with the help of a lightbox (window) or carbon transfer paper.
Even if you don't use watercolours to paint this colouring page, always remember to use the kind of paper that suits your chosen technique best.
So, now all is left is to colour your February flower wreath! If you post your finished piece on Instagram, please don't forget to tag meg @imeldagreens!
Happy creating!