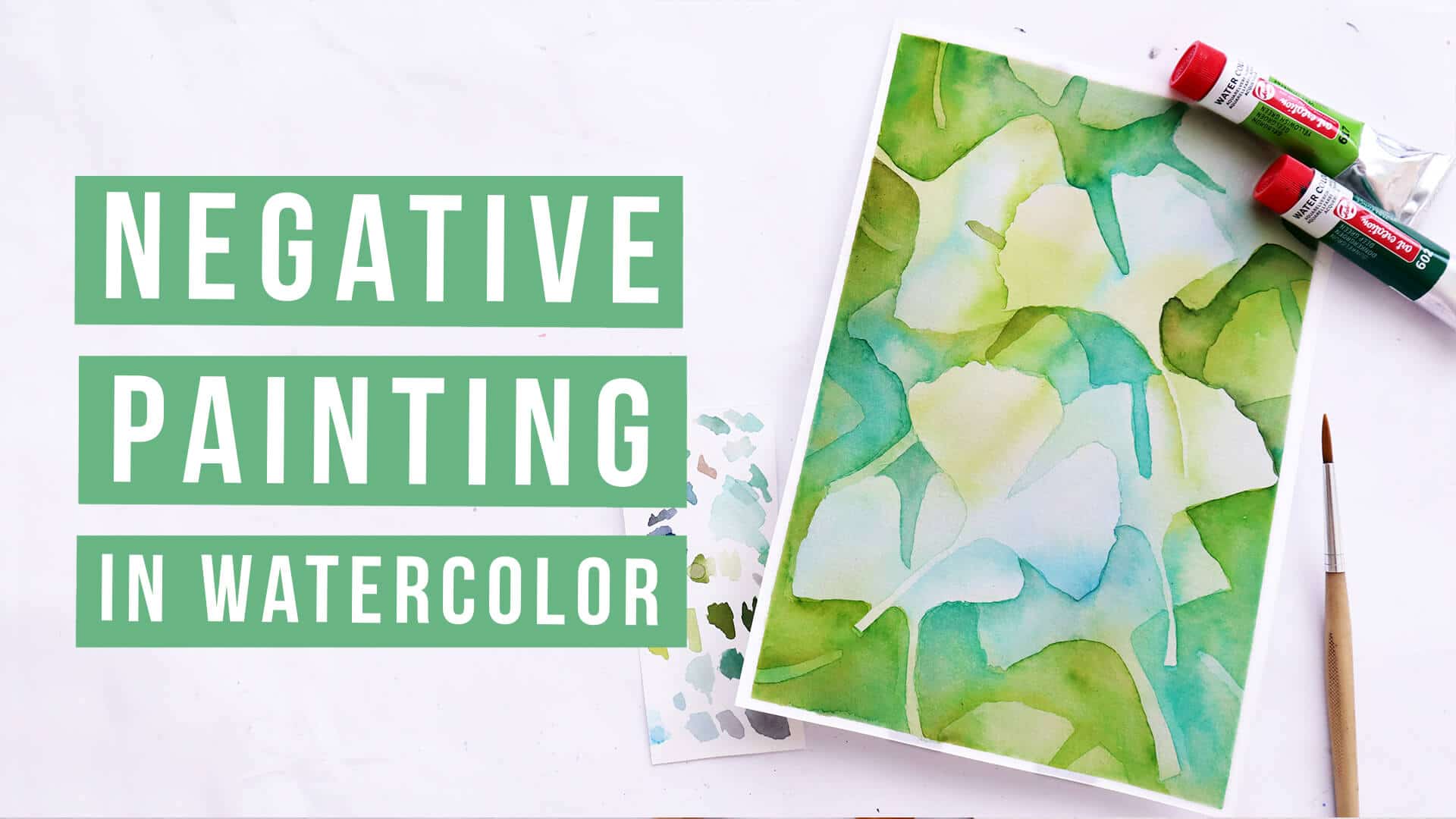 Learn negative painting today!
I am super-happy to announce that my first English-language online course is now live. I am teaching you how to do negative painting in watercolor!
Negative painting is a magical watercolor technique, that even beginners can master easily.
You can watch the class trailer here or just read on.
In this class I will start by explaining what materials I use for watercolors. We will then proceed to learning about two basic watercolor techniques, the wet on dry and the wet on wet effect. You will need both of these to create flowing watercolors in negative painting.
I am going to explain about how you can choose suitable colors, so you can create other pieces as well as the class project.
We will then use this knowledge to paint a finished piece with ginkgo biloba leaves in 4 layers.
By the end of this class you will gain all the technical and creative skills you need to create beautiful pieces in negative painting.
This class will be valuable for both total beginners and hobby artists to professionals working in the visual field. No experience is required but being familiar with watercolors and color theory will make the class easier to follow.
If you want to see the painting process in a timelapse video, you can watch it here.
How to apply and learn negative painting?
I created the course on Skillshare as a premium course.
If you don't know, Skillshare is a subscription-based learning platform, where you can take as many classes you like as a premium member.
This is the place where you can find my course in negative painting.
If you are not a member yet, you can get 2 weeks of free trial by clicking here, so you can watch my course for free.
If you are not sure what this watercolor technique is about and if it's something you are interested in, I have written a rather conclusive blogpost on negative painting, which you can check out before joining.
I am really happy to be sharing this beautiful watercolor technique with you all. I really hope to meet you on Skillshare!