Book review – In and out of the garden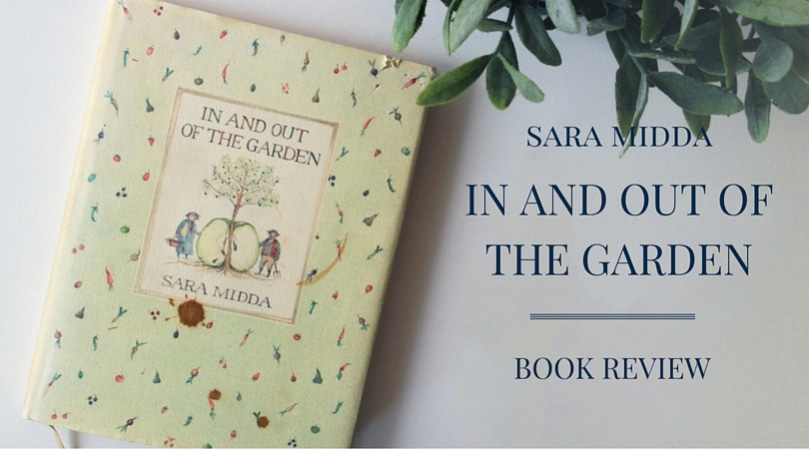 I came across this treasure of a book in a second-hand bookshop in Germany (along with the coffee mark on the front). I don't speak (much) German, but this was hardly a drawback: for one thing, the book is in English, for another, you don't really need to know any language, or to know how to read, for that matter, as I am talking about a PICTUREBOOK!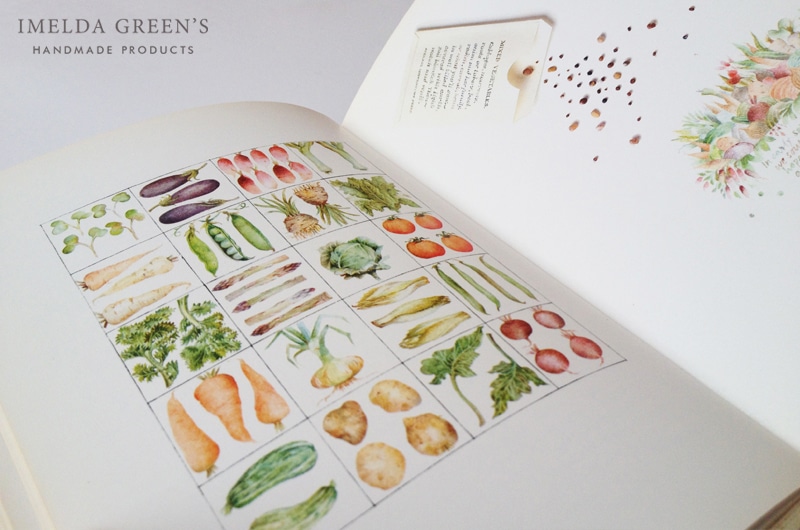 Sara Midda's In and out of the garden was published in 1981 and this Brighton-born illustrator shows the charm of the English garden with her cheerful paintings in exquisite detail. Her watercolour paintings have a really soft touch, and the images are surrounded by hand-painted text. Her style somehow mixes the magic of children's books with botanical illustration. We can see the careful design on every single page, and the result is a very delicate and sweet little book.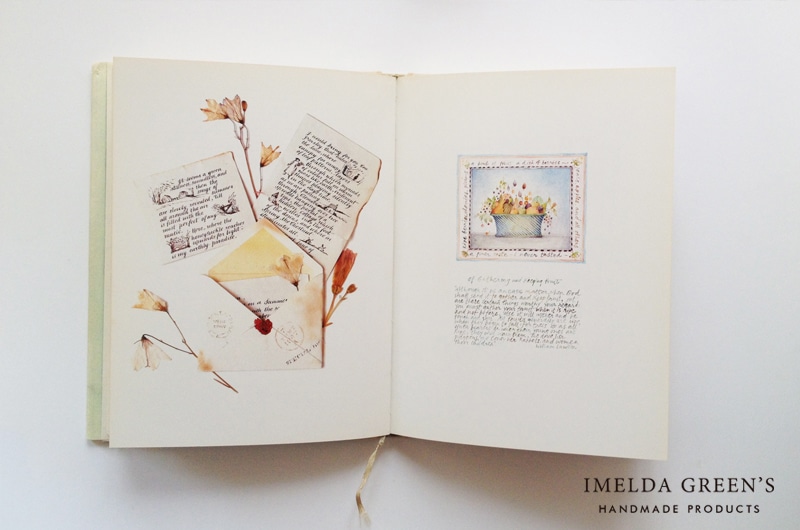 You can see many aspects of a garden here: the herb garden, the flowerbeds and the vegetable patch all appear as well as "a childhood garden of one's very own". The images are often framed with phrases about gardening, which the author is supposed to have heard from her grandmother.
You should expect a book, with which you can spend hours, finding some fascinating detail on every page that you haven't noticed before. You might like to have a magnifying glass at your side though, as the text is sometimes too small to read.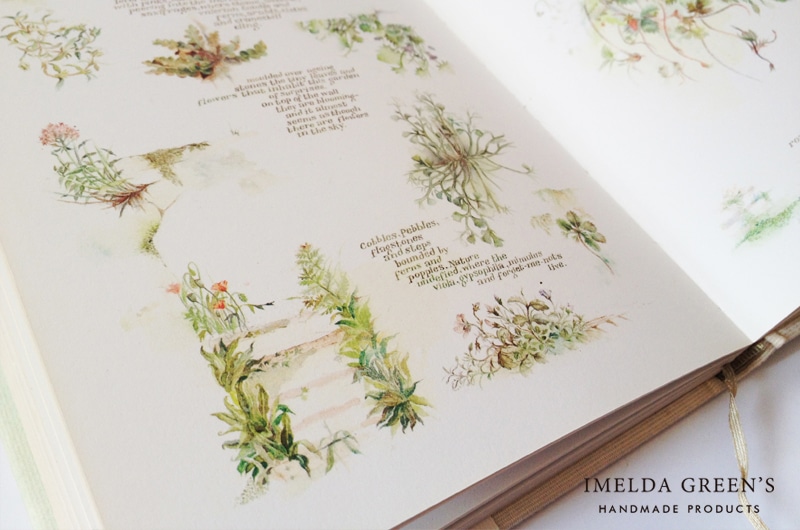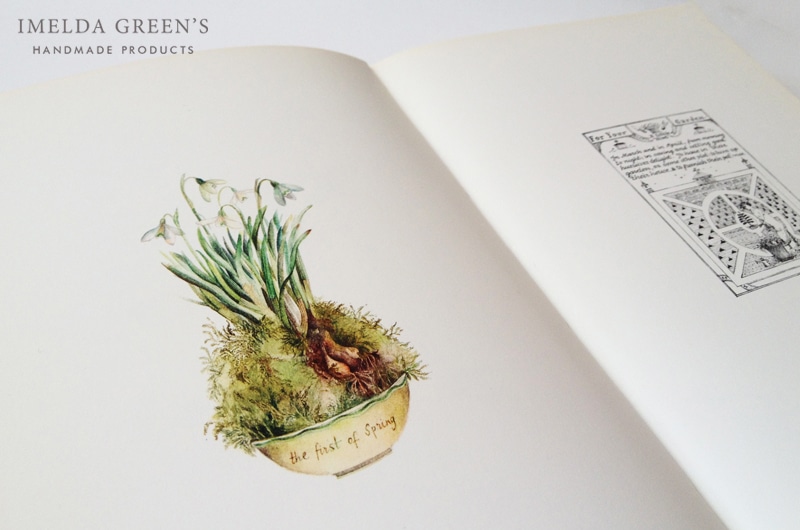 A bad edition can ruin even a beautiful piece like this, however, this is not the case here: printing puts the crown on this jewel. All the approx. 130 pages are printed on thick, shiny paper and are bound in hard-cover. It is like finding the perfect frame for a beautiful painting, the outcome being so appetizing that you feel like having a bite. In my case, this book is high on my list of "books to save in case of fire".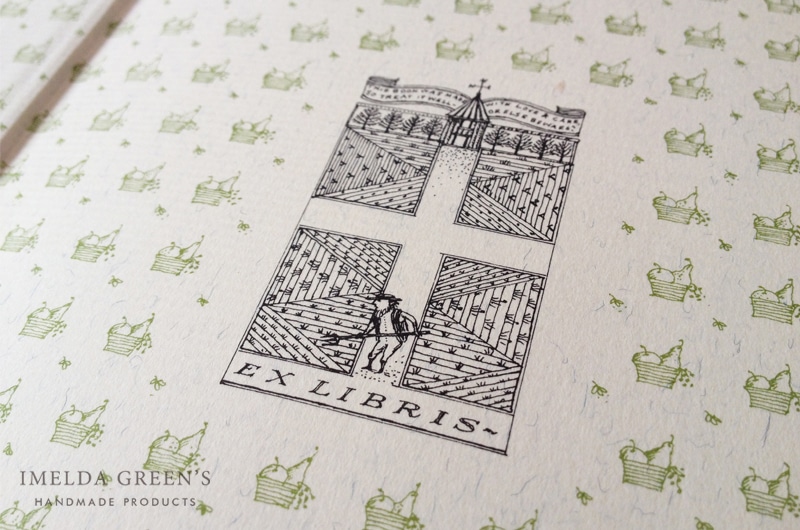 In and out of the garden will be a joy for the lovers of illustration as well as enthusiastic gardeners and those who are still a child at heart (or in body, for that matter). Sara Midda has also created a book about the South of France (1998) in similar style and a fairly new masterpiece called A bowl of olives (2014).