Blog birthday Vol. 2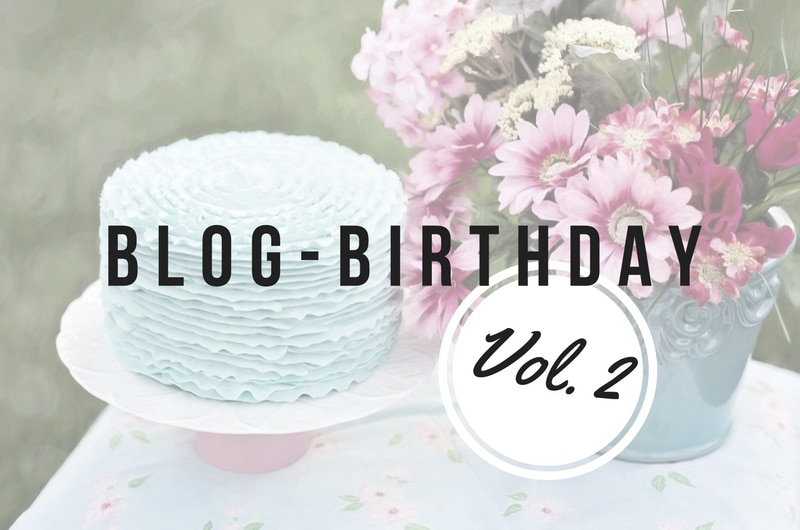 Today my little corner of the web turns 2 years old. Of course a lot has been going on during this time: moving several times (starting on tumblr, then on to wordpress), some lazy weeks (like when I was working on my degree and had no time to sleep, let alone blog), crazy working weeks (when in September I decided to write all the blog posts in advance for 2016), some crying, some laughing, and of course getting to know other lovely blogger buddies.
I've been thinking a lot about how I could celebrate my blog's birthday, but private life sneeked into the hord of great ideas, so now I'm going to look back a little. It would be an obvious idea to re-live the important milestones in the life of my "child", but as a good parent I know that while this story may be interesting to me, it will bore others to death. :D So instead I have collected a top 4 list of YOUR favourite blog posts.

In this post I collected a few things you can do if you've gathered up your courage to start this amazing activity again. It is lovely to see how enthusiastic you are! Come on, do it, it's not too late, whether you are talented or not!

In the summer I completed a one-week long challenge to prove that painting is not necessarily a particularly time-consuming activity, and you don't have to create something important, you can just produce lines or bubbles. You can see my day-by-day progress in this post.

Because drawing/painting is not necessarily a very expensive hobby. It is wonderful to go to an art store and buy the most beautiful equipment but just because you haven't got the means to do this, you don't have to give up painting.
Downloadable calendars

I'm so glad so many of you enjoyed my downloadable calendars, it was joy to create them, I can tell you. New ones coming soon! :)
Thank you for being here, for reading. If there is a topic you'd like to read more about, drop a line in the comment section