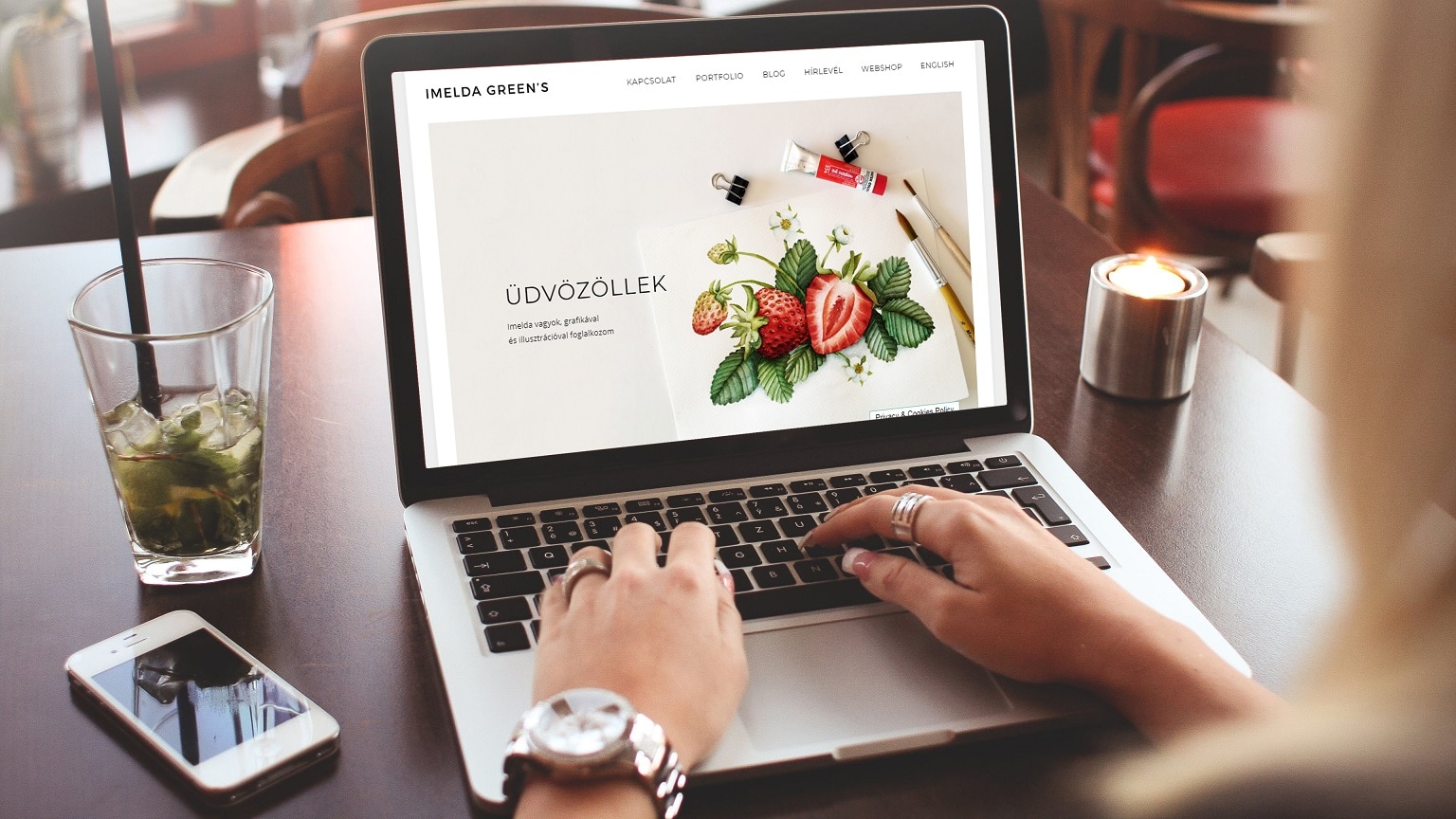 New design!
---
The idea to re-design my website has been on my mind for nearly a year, but 2018 has been such a challenging year both on a professional and personal level that I had had no chance to concantrate on webdesign. October has been a good month though, so I managed to spend a little time with my new website. Initially I had wanted to share this little surprise on the blog's 4th birthday (13th November), but in the end I couldn't wait to show you the new look.
Why?
There were several reasons behind my decision to renew the website, one of which is that the old version did not satisfy my visual expectations anymore – to speak more plainly, it had a rather 2000s feel to it.
It is, however, more important, that I had started feeling more and more the abscence of a Portfolio option. As an illustrator it is a fairly poor website where your works are not, or only partly represented. These past couple of months I had been blushing redder and redder every time I was asked to present a portfolio and I had to direct potential clients to my instagram (not that I have anything against Instagram of course..).
How to use it?
There's no need to dispair over the new look – I always dispair when something changes around me ;) – most things remain the same as they used to be.
You can reach the blog and all previous posts by clicking on the Blog button in the upper menu. If you don't click directly on the Blog button, you'll see a drop-down menu, with all the previously known categories, with the content library on top, which I am still sharing with my newsletter subscribers only.
You already know the Newsletter, Shop, and Switch to Hungarian buttons from the old blog, however, the
page has some new elements to it. On this page you can read about the blog and me, and check how we can work together on projects if you are looking for an illustrator.
A new page, of course, is my
page, where I share my most successful works. Even though I am not planning to update this page as often as the blog, it is still worth checking back from time to time as I post more images on various projects here, than on other platforms.
Please leave a comment and tell me what you think about the new look on my site.