5 Hungarian illustrators I follow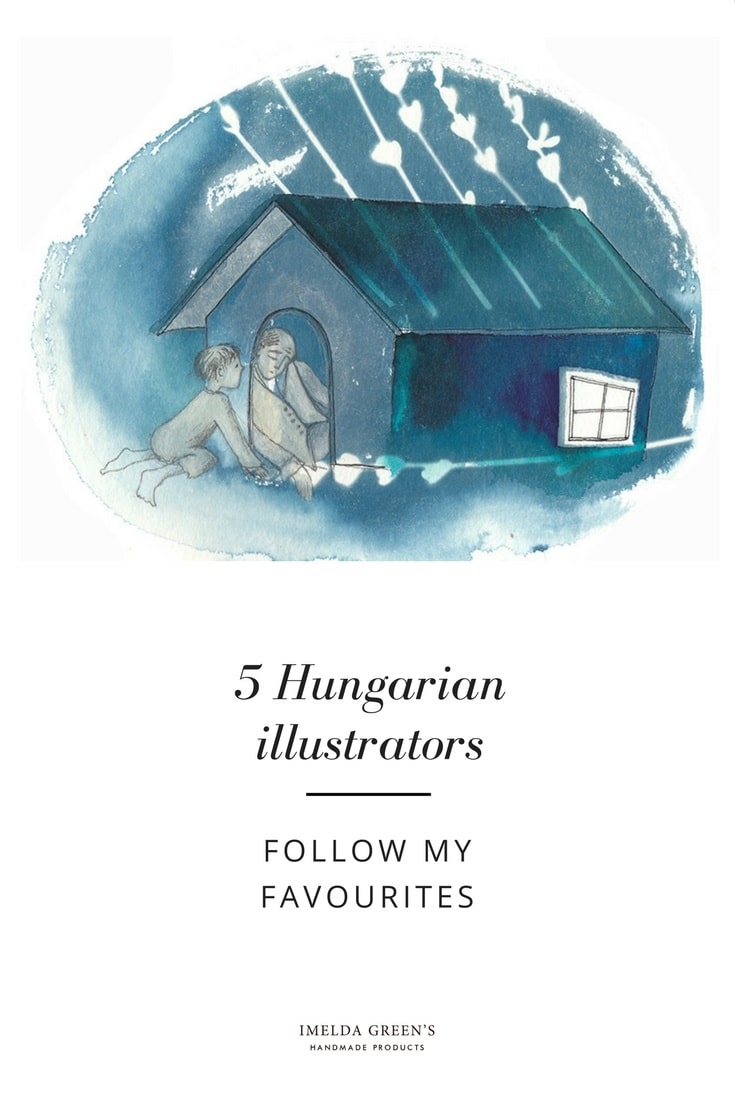 I visited the 24th International Book Festival in Budapest a few weeks ago, where I bumped into a small exhibition. The walls of a small corridor were covered entirely by the works of Hungarian illustrators – and there my heart melted. I had followed the works of several of them already, but I came across several new finds, whose work I simply fell in love with. Here is a small (non-exhaustive) selection of my favourites.
At the Book Festival Cecília exhibited one of her blue-prints, which was a complete shock: I had just heard of blue-prints a few days before and I had been wondering about the best way to incorporate this beautiful technique into illustration when it suddenly popped up right in front of me – and it was perfect. Other illustrations by Cecília are also charming but the blue-prints just take my breath away. She illustrated the whole story of Peter Pan with this technique, which is now a published book.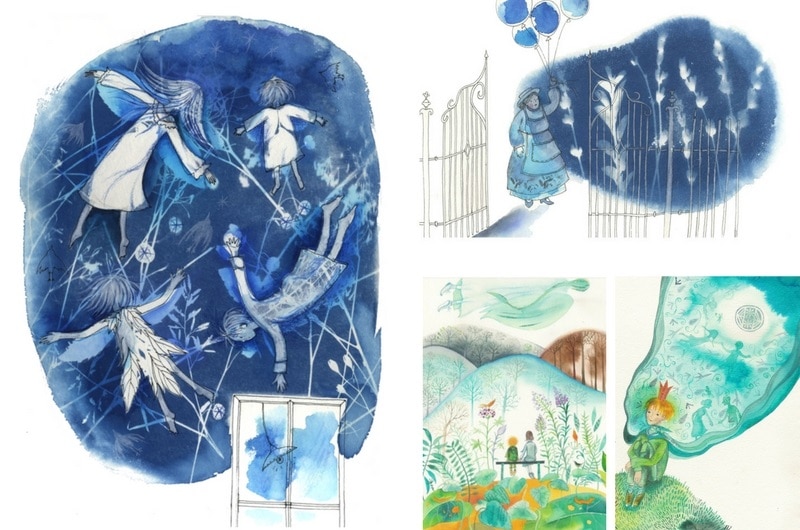 ---
Kinga's work also grabbed my attention during the Book Festival, but not among the exhibited illustrations but on the pages of a book. You are not supposed to judge a book by its cover but this one called Senki Madara (Nobody's bird) instantly aroused my longing to own this piece. Later, when I looked at other works by Kinga, I realised that the subtlety and strong moods are present on all of her pictures. I can look at these illustrations for hours, admiring her technical knowledge as well as the breathtaking beauty. Is there someone else who is reminded of Chagall by these pictures?
---
Okay, with Lilla's work it was an instant match. I love how nature is so strongly represented in her illustrations, I love the classic, yet modern look and of course the humour of the pictures. Sometimes Lilla sews her characters, but the rabbits and foxes sometimes appear in the form of jewellery as well.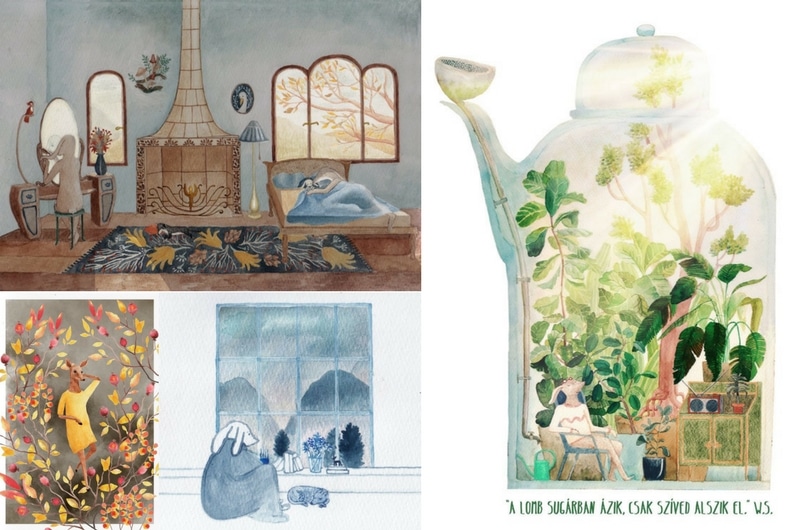 ---
I have probably seen over a thousand illustrations these past few years but I can still get surprised over how inventive some of them are. As soon as I saw these drawings combined with photography, I started to smile. It is a form of utmost creativity and it inspires me to this day to look at Kata's work.
---
Maybe Mónika would not be happy about this, but when I came across her work on Facebook I started following her not so much for her illustrations but for the great humour of her works – her posts still make me laugh. But then, I soon realised I love her illustration style too. I rather admire the talent with which she can produce such high quality work with such different techniques.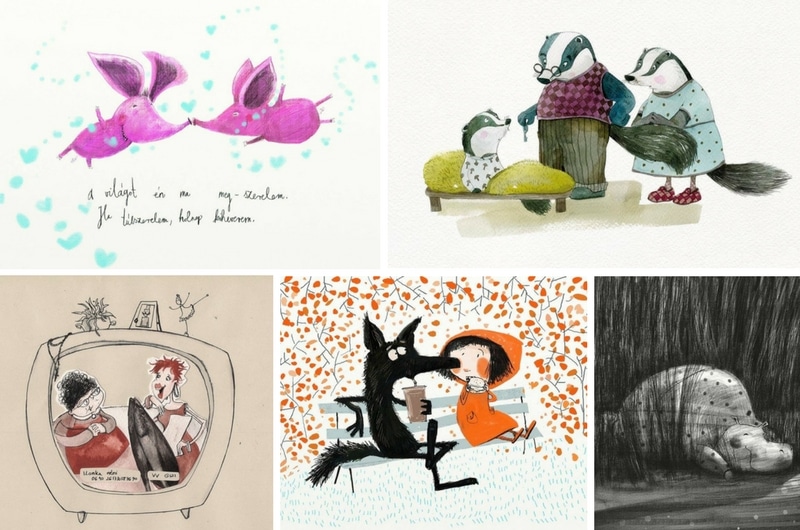 Do you know any illustrators from your own country? Share them in the comments below!
---